'Ofosu-Ampofo Didn't Mean What He Said' – Allotey Jacobs On Leaked Tape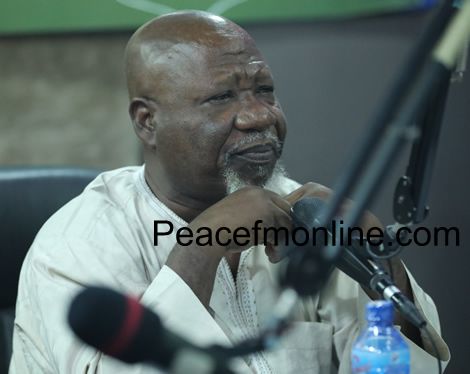 Former Central Regional Chairman of the National Democratic Congress (NDC), Allotey Jacobs has stuck his neck out for the NDC's National Chairman, Samuel Ofosu-Ampofo over a leaked audio circulating on social media.

The NDC National Chairman was captured on the leaked tape, unequivocally charging members of the party to "wage war" on the Electoral Commission Chairperson, Madam Jean Mensa.

The recording which is believed to be from a meeting held at the NDC's headquarters after the Ayawaso West Wuogon by-election violence, revealed the NDC's strategy to regain power, come 2020.

"We must wage a relentless war on this EC Chair, me she doesn't want to see my face…" he stressed, adding that the party will also make life unbearable for some members of the governing New Patriotic Party.

"We will go after them, but we will not go after them face-to-face. We have to use tactical operation to make life very uncomfortable for them. We will target some people and we will let the people know that their lives are in danger.

"Once their lives are in danger they themselves will be careful. As for that one I want to assure that we will go all out to ensure . . .as President Mahama said when it comes to this game we are better than them," he said.

Speaking to host Kwami Sefa Kayi on Peace FM's "Kokrokoo" programme, Allotey Jacobs stated emphatically that he will defend Mr. Ofosu-Ampofo because he is cocksure he didn't mean those statements on the leaked tape.

According to him, some people within the NDC Communication team once exposed him (Allotey) in the same fashion as they have done to Mr. Ofosu-Ampofo.

To him, the NDC National Chairman is a person he can bet his life on that he wouldn't make any loose statements like it's captured on the tape.
Source: Peacefmonline.com