Some teenagers 'fake' kidnapping to avoid punishment from parents – Interior Minister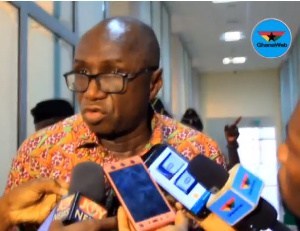 Over the course of the year, there have been a surge in the reported cases of kidnappings across the country with majority of the victims being children and teenagers. Several family members have mounted pressure on the government to intervene in the matter especially as the election year draws closer.
An outstanding case which remains unresolved involves the kidnapping of three young ladies; 15-year-old Priscilla Mantebea Koranchie; 18-year-old Ruth Love Quayson and 21-year-old Priscilla Blessing Bentum who went missing late last year.
Their abduction was pinnacle to a chain of many cases of the same sort resulting in the politicization of the situation.
Although they remain missing, the security apparatus in the country maintain that they are optimistic of finding the trio with increasing pressure from family members and the public.
Interior Minister who was summoned by Parliament to give update on investigations into kidnappings and security in the country revealed that some of the victims fake abductions in order to avoid punishment from parents.
"…the Police have found out that some of these reported cases of kidnappings involved teenagers who went to their friends and to avoid being punished by their parents, feigned having been kidnapped" Ambrose Dery explained.
Although the occurrence he disclosed has decreased per the statistics available to his outfit. He charged the law agencies to be up and doing to resolve all the outstanding cases which remain unsolved to bring sanity and safety in the country.
Source: Mynewsghana.net