Photos: Four Anlo communities demonstrate over 25 mysterious deaths
Some residents from four Anlo Communities in the Volta Region, on Tuesday demonstrated on the street of Keta over 25 people allegedly killed mysteriously.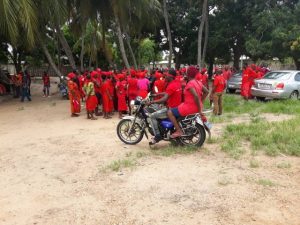 They alleged that little had been done by both the police and leaders of the area, to end the canker which started in 2015.
Meanwhile, the Police have alleged that the demonstrators did not go through the right process to embark on the demonstration.
Source: myjoyonline.com