High Court rules that Ayariga is obliged to stand trial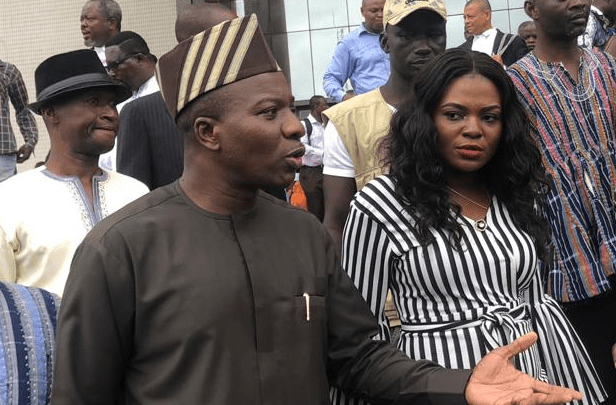 The Accra High Court has ruled that the Member of Parliament (MP) for Bawku Central, Mahama Ayariga, is obliged by law to stand trial in a criminal case filed against him by the Special Prosecutor.
According to Justice Afia Serwah Asare-Botwe, per Article 118 of the 1992 Constitution, MPs have immunity not to attend court in the course of their duty only when they have been invited to testify in court as witnesses.
According to her, since Ayariga is an accused person and not a witness, he is not immune to stand trial.
Graphic Online's Emmanuel Ebo Hawkson reported from the court that Justice Botwe made the ruling following a certificate filed at the court's registry by the Speaker of Parliament asking the court to exempt Ayariga from the trial because he was attending parliamentary proceedings.
The case has been adjourned to June 10, for Ayariga's lawyers to move an application challenging the appropriateness of the charges levelled against him.
Ayariga has not been formally charged in the courtroom.
He will be formally charged after the court had ruled on his lawyers' application challenging the charges.
Meanwhile, in an interview with the media after the court hearing, the Minority leader, Haruna Iddrisu who together with a host of Parliamentarians from the opposition National Democratic Congress (NDC) followed Ayariga to court in solidarity said the party would challenge the decision of the court in the Supreme Court.
According to him, the judge failed to take into consideration the whole provisions of the constitution that dealt with the legislature.
He said Mahama Ayariga was not asking to be exempted from the trial.
"All he is asking is to be allowed to work as the trial goes on," he said.
Source: graphic.com