Government has cheated us for far too long – CETAG President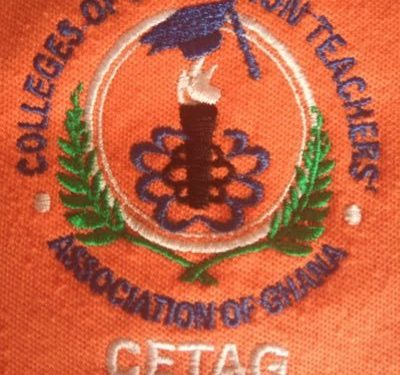 President of the Colleges of Education Teachers Association of Ghana (CETAG), Prince Obeng-Himah, says government has cheated members of his union for far too long.
The Colleges of Education Teachers Association of Ghana (CETAG) and the Colleges of Education Non-Teaching Staff Association of Ghana (CENTSAG) have threatened to embark on a strike action starting Friday November 11, should government fail to prioritise their welfare.
Speaking on JoyNews' PM Express, the President of CETAG explained that the government has largely ignored the members of the staff associations working in the 46 colleges of education across the country for far too long.
Explaining the situation he said; "The members who are working in the colleges are one of the few people who have been cheated, slighted for far too long. The genesis has been the fact that when we even had our negotiation in 2017, it took us up to 2021 before we threatened, we went on strike before government decided to give us some kind of compensation for failure to pay what we negotiated for in 2017.
"It means that we had remained without any form of condition of service from that time up till 2021. Now eventually when that compensation was given us, the MOU or the agreement we had was that we were going to quickly negotiate for 2022 conditions of service and we started in August 2021.
"The anticipation was that we would have finished by December 2021 so that it will take effect in 2022 January. Indeed we can say that we are still around the negotiation table from that time up to this time, talk about the resources we've pumped into it, and we still haven't been able to finish."
The Union in an earlier press statement to announce their ultimatum to government expressed their disappointment at "the way Government has handled issues affecting the welfare of our members in the colleges of education over the years."
Some of the issues include non-finalisation of Conditions of Service (CoS) negotiations, unilateral determination of April 2023 by the Fair Wages and Salaries Commission (FWSC) as effective date for placing First Degree Holders of CENTSAG on 17H on the SSSS, undue delay by the Ministry of Education in responding to our request for payment of compensation among others.
CETAG and CENTSAG insist that "by Friday, 11th November, 2022 if our demands have not been met, we shall reactivate our indefinite strike actions which we suspended on January 24 and April 14, 2022 respectively."
Source:Fiilafmonline/JoyNews