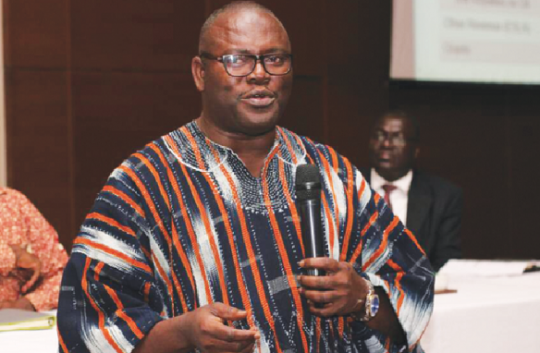 Tax Analyst, Dr. Abdallah Ali Nakyea, has suggested to the Ghana Revenue Authority (GRA), to put in place the necessary measures to tax digital business transactions going forward.
He says this should enable the Authority to increase its revenue sources in order to meet or exceed revenue targets.
The outbreak of the coronavirus pandemic has impacted government's revenue as economic activities have largely slowed down.
But as businesses resort to digital platforms to continue with the provision of services and sustain their operations, the digital economy has rather seen a pick up during the period.
Speaking at the virtual business forum of the Citi Business Festival on Citi TV, Dr. Ali Nakyea said taxing the digital economy should reduce the burden on the regular businesses whose operations have been adversely impacted by the pandemic.
In addition, Mr. Ofori Atta believes that there will be an ultimate fiscal gap of 11.4 billion cedis.
In an address to MPs in March 2020, the Minister of Finance said that pandemic will also take a toll on Ghana's GDP growth.
Dr. Ali-Nakyea, who also advised businesses on the need to comply with the various tax laws is hopeful that GRA's ability to improve its revenue base should afford the government the opportunity to help other tax compliant businesses that have been adversely affected.
Source:Fiilafmonline/CitiBuss