Amend legal education law now – Law students to Akufo-Addo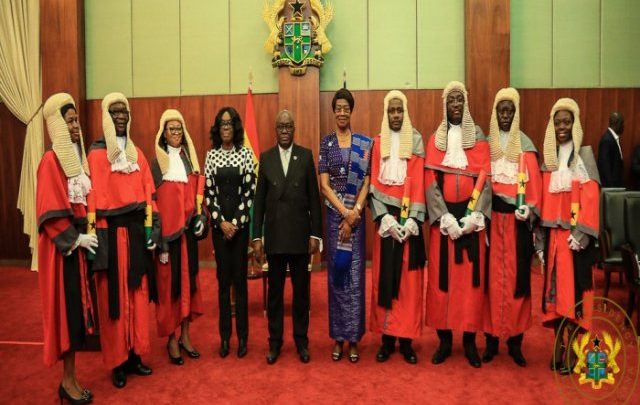 The National Association of Law Students has appealed to the President to make legal education more accessible by either repealing or amending the law governing it.
Addressing the media in Accra, the president of the association, Jonathan Alua stated that the regulation of legal education in Ghana is a function of the Executive arm of government and not the Judiciary.
"The reforms we are calling for can only happen when the President calls on the Attorney General and the Minister for Justice to present a Bill to Parliament to either amend or repeal Act 32 to give a new direction and an institutional framework to legal education in Ghana," Mr Alua said
On Monday the Association of Law Students demonstrated against what they described as "archaic legal education system in Ghana."
According to them, the mass failure recorded in last month's Ghana School of Law entrance examination was based on an agenda to restrict legal education to just some privileged few.  But a Deputy Attorney General, Godfred Dame disagrees.
According to him, the mass failure was simply a case of poor performance.
"Authoritatively I can say that if a thousand students had passed this year they would have gained access to the law school because indeed provisions had been made.
"The problem must be examined. It is not a case where you could say that the law school has only 128 places for law students this year. It is not so at all.
"It was a case of only 10% passing," he said on JoyNews' PM Express.
Source:Fiilafmonline/JoyNews