Zoomlion to Disinfection 7,300 Basic Schools In Northern,Savanna and North-East Regions
A total of 7,300 basic schools in the old Northern Region are expected to be disinfected by Zoomlion Ghana Limited, to prepare the grounds for the partial reopening of schools for final year students.
The exercise, which will cover both public and private basic schools, began on Monday June 23, 2020, in the Northern Regional capital, Tamale.
The Northern Regional General Manager for Zoomlion, Mr. Peter Dawuni made the disclosure while speaking to the media at the Sakasaka cluster of Schools in Tamale where the exercise started off.
The schools that took their turn in the disinfection includes, Sakasaka cluster of schools, Kanvili Presby School Complex, Tiyumba among several others.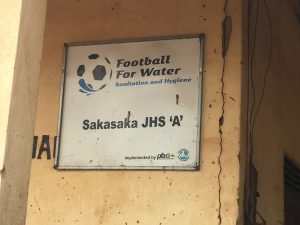 The disinfection team are carrying the exercise simultaneously in the other regions region to ensure a swift completion of the exercise.
The exercise formed part of measures by the central government to keep environs of basic schools safe and also protect the final-year JHS pupils who are scheduled to report on Monday, June 29, from the Covid-19 disease.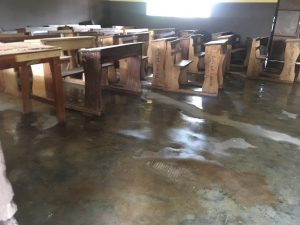 According to the Zoomlion Manager they will need the full cooperation of the heads of the schools to facilitate their work.
He indicated that a continues disinfection of our facilities will be a major priority in the fight against Covid-19.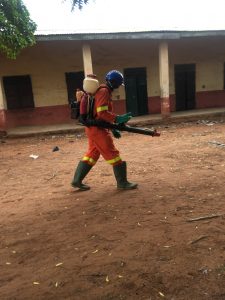 He went on to assure that all the 7,300 schools in the Northern, Savanna and North-East Regions will be disinfected before the date of reopening—June 29.
Source:Fiilafmonline/ShawanaYussif