We didn't snub radiographers, they declined postings for X-ray jobs – Health Service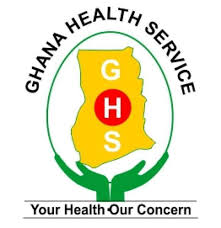 Ghana Health Service has said that it cannot be blamed for plans to recruit biomedical engineers to man x-ray machines in some health facilities across the country.
According to the Service, they reached out to radiographers who had been given financial clearance and interviewed them for the jobs but they refused to accept the postings.
Jacob Acquah Andoh who is the Public Relations Officer of the Ghana Health Service in a Citi News interview said that the service was forced to seek the services of other health professionals; the biomedical engineers, due to the unwillingness of members of the Ghana Society of Radiographers to accept the postings.
"The issue is that, when we compiled the list in 2018, we got the financial clearance, we called them for an interview and we started posting them, none of them were prepared to go to these areas. We only got one person who took appointment. Ghanaians need the services of people to take X-ray and that was why the service decided to reach out to these people [biomedical engineers] trained in medical facilities. They installed these facilities and they are able to maintain the machines," he added.
The Ghana Society of Radiographers earlier expressed its regret over the move by the Ghana Health Service (GHS) to employ the services of biomedical engineers to operate the digital X-ray machines.
According to them, the engineers were only technical people in charge of installation, repairs and maintenance of the machines and not operate them.
They alleged that the engineers were only being trained for 10 days for the operation.
"The objection we are raising is the training of the biomedical engineers in 10 days. The biomedical engineers have a different job description from a radiographer. They repair and maintain equipment. We want them to stop the training program and we all sit down and look at the measures we have prepared and fill in the gap," Vice President of the Society, Dennis Ahia said in a Citi News interview.
But Jacob Acquah Andoh discredited claims about the period of the training.
"We were not developing this in isolation. We were working with the Nuclear Regulatory Authority (NRA). The training program is not 10 days as being speculated. It is actually a one-month training they are going through," he added.
Source: citifmonline.com