Sudan crisis: Civilians facing catastrophe as 100,000 flee fighting – UN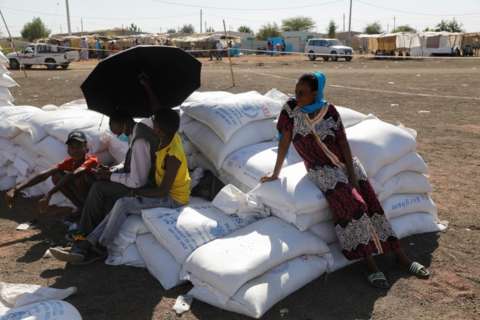 More than 100,000 people have fled Sudan since heavy fighting broke out between rival forces on 15 April, the UN has said.
Officials warned of a "full-blown catastrophe" if fighting does not end.
A further 334,000 people have been displaced within Sudan.
Fighting is continuing in the capital, Khartoum, between the army and the paramilitary Rapid Support Forces (RSF), despite a ceasefire due to be in force.
On Monday, the UN special envoy to Sudan, Volker Perthes, told the AP news agency that the two sides had agreed to enter into talks to negotiate a "stable and reliable" ceasefire.
Saudi Arabia was a potential venue for the talks, he added.
If talks take place, it would be the first meeting between the two sides since the conflict started.
Source:Fiilafmonline/BBC