Psychiatric examination reveals 'MP killer' mentally sane to stand trial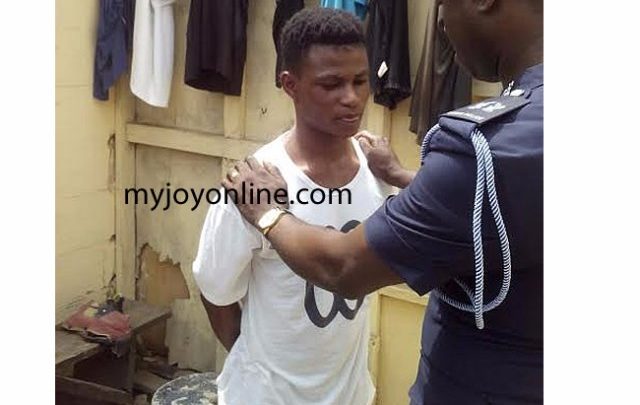 A psychiatric examination conducted on the alleged killer of Abuakwa North MP, J. B. Danquah Adu, has revealed that the suspect, Daniel Asiedu, is mentally sane to stand trial.
Consultant Psychiatrist, Dr. Sammy Ohene, on Thursday presented his findings to the court presided over by Justice George Boadi.
Dr. Ohene said despite father of Daniel Asiedu, Richard Asiedu informing him that Daniel has a long history of behavioral problems including truancy, stealing among others, his assessment showed he is sane.
The report was adopted by the court with no objection from lawyers in the case. The charges of conspiracy to rob, robbery and murder were then read to Daniel Asiedu by the court. He pleaded not guilty to all the charges, Joy News' Joseph Ackah-Blay reported.
The other accused person, Vincent Bosso, who has also been charged with conspiracy to rob, also pleaded not guilty to the charges
Asiedu is standing trial with Vincent Bosso aka Junior Agogo, following the murder of J.B Danquah Adu.
Asiedu and Boss are being held over the charges of conspiracy to commit crime to wit robbery. Asiedu is facing an additional charge of murder.
The two are accused of their involvement in the death of the Member of Parliament at his residence at East Legon on February 9, 2016, of which the two were arrested following Police investigations.
The court order for mental examination came after defence counsel for both accused persons, Augustine Obuor prayed the court to subject the Ist accused to psychiatric examination due to his behaviour and some statements he had made in relation to his request for lawyers from the International Criminal Court, the Ghana News Agency reported.
According to Mr Obuor he had earlier made an application at the District Court but it was overruled.
He said before the High Court could take his plea, it would be better that the soundness of Asiedu's mind is ascertained stressing that under the law, a defence of insanity renders a trial a nullity.
Defence counsel said he was minded to repeat the application before the trial court because his client at a point called him on phone only to inform him that he (Asiedu) was going to be installed as a chief in Akwapim and he wanted him to take care of the food to be served during his installation.
This, according to counsel indicated that all was not well when it comes to the capacity of Asiedu's mental status adding, in advanced countries, the medical examination would have been conducted without any hesitation.
Following the request, the High Court ordered the Accra Psychiatric Hospital to conduct a psychiatric examination on Daniel Asiedu.
The court tasked the hospital to conduct the examination within one month.
Source: myjoyonline.com