Pay your debts if you don't want your properties sold – Chief Justice tells Woyome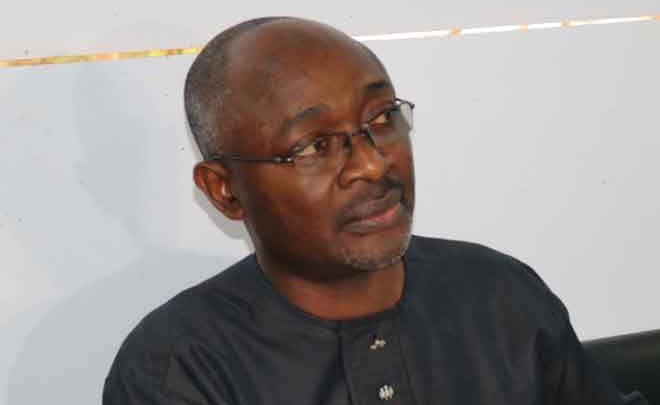 The Chief Justice, Justice Anin Yeboah, has advised businessman, Alfred Agbesi Woyome, to pay the Gh¢47.2 million he owes the state if he does not want his properties sold.
Justice Yeboah made the comments Tuesday, June 2, at the Supreme Court when Mr Woyome tried to speak to the court about the auctioning of his properties.
Mr Woyome was in court today following an application by the Attorney – General (A-G) urging the court to have the properties transferred to the National Security.
The A-G has filed an application seeking the permission of the Supreme Court to transfer to the National Security four properties belonging to Alfred Agbesi Woyome, who was wrongfully paid GH¢51.2 million by the state.
The move is as a result of challenges the licensed auctioneer is facing in his bid to sell the properties to offset the debt.
The application is necessitated by the fact that the AG's department cannot on its own transfer the properties to the National Security though it is another branch of government, as that would amount to defying the express orders of the Supreme Court for the properties to be sold through public auctions.
The Supreme Court, on July 29, 2014, ordered Mr Woyome to refund GH¢51.2 million to the state on grounds that he got the money out of unconstitutional and invalid contracts between the state and Waterville Holdings Limited in 2006 for the construction of stadia for CAN 2008.
It was the view of the court that the contracts upon which Mr Woyome made and received the claim were in contravention of Article 181 (5) of the 1992 Constitution of Ghana, which required such contracts to be laid before and approved by Parliament.
The case leading to the Supreme Court decision was initiated by Mr Martin Amidu, the current Special Prosecutor, in his capacity as a citizen of Ghana. On March 1, 2016, Mr Woyome prayed the court to give him three years to pay back the money but the court declined to grant his wish.
He, however, refunded GH¢4 million in November 2016 and an additional GH¢600,000 and promised to pay the outstanding balance by quarterly installments of GH¢5 million, commencing April 1, 2017.
That did not materialise, after the businessman initiated a litany of legal cases at the Supreme Court challenging the decision for him to pay the money or efforts to execute the judgment, which were all dismissed.
Apart from fighting his cases in the country, Mr Woyome also sought relief from the International Court of Arbitration of the International Chamber of Commerce (ICC) based in Paris, France, and the African Court of Justice, based in Arusha, Tanzania.
Source:Fiilafmonline/Graphic