Patience Nyarko Has A "Demonic Spirit"; We Stand With Joe Mettle In Prayer! – Abeiku Santana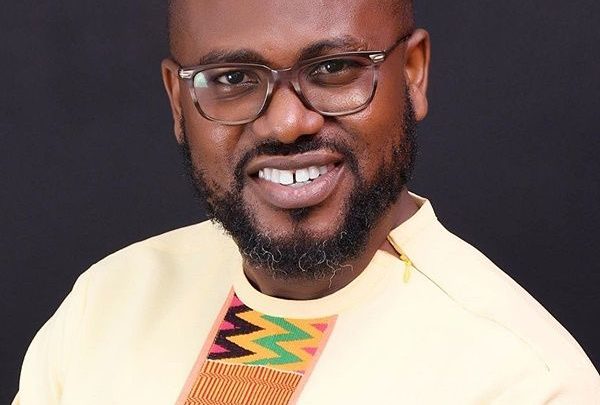 Broadcaster, Abeiku Aggrey Santana has vehemently censured gospel singer Patience Nyarko over her recent comments about her colleague artiste Joe Mettle.
Patience Nyarko, in a radio discussion, lambasted Joe Mettle claiming he doesn't compose his songs but has been singing Methodist and Pentecostal songs, and further said in an outburst that should the churches seize their songs, Joe Mettle will virtually be left with nothing to sing.
Joe Mettle became a target for the "Obi Nyanime" songstress when a media personality, O.B Nartey, vouched for Joe Mettle as the Ghanaian gospel artiste to penetrate the international market.
O.B Nartey's choice infuriated Patience Nyarko as she felt that Joe Mettle has been preferred over all gospel artistes in the country.
She stated in an interview with Halifax Ansah Addo on Okay FM's 'Best Entertainment' that it is an insult to the gospel industry to place Joe Mettle as a topnotch gospel artiste with international appeal.
"What makes him number 1? Is it because he sings English songs? What qualities are you using to place him number 1? We don't build an industry with one person. You have to respect everybody's efforts. Joe may be good but that doesn't mean he is the only person to represent the whole big industry like Ghana's industry. If you to even talk about English songs, Sonnie Badu is the originator. He opened the door and you've disrespected him too. We have a lot of people who are doing very well.
"We have Diana Hamilton, Patience Nyarko, Ceccy Twum, Joyce Blessing and so forth. You will give us morale when you put it this way. But if you single out one person, what makes him number 1?"  she further questioned.
Although Joe Mettle hasn't responded to the comments made by Patience Nyarko, it appears the "Bo Noo Ni" singer has an army behind him.
According to Abeiku Santana, he least expected Patience Nyarko to attack a gospel musician focused on propagating the good news of Jesus Christ through his music.
'Have you seen lion devouring a lion before? It's never happened before. How can a Christian attack her fellow Christian publicly; to say that the songs he does belong to other churches and that he doesn't compose his own songs? Who owns the Word of God? What about the Word of God? You as gospel artistes, don't you use the Word of God in composing your songs? Does the bible belong to someone? Why should the Christian come out to attack her fellow Christian?" he questioned.
Abeiku Santana also stated emphatically that Patience Nyarko has availed herself for the devil to use her against the gospel fratenity.
"It's purely a demonic spirit against Minister Joe Mettle but it will not survive. I'm telling you. That demonic agenda against Joe Mettle will not wash in this country. We will stand in and pray with Joe Mettle. Let the secular arts engage in their beef. We're preaching the gospel for people to come to Christ. We're giving hope to the hopeless," he stressed on his 'Drive Time' show on Okay FM.
He warned her to stop granting interviews explaining her hostile attack on Joe Mettle.
"Patience Nyarko, stop granting interviews on the necessary titles and accolades and recognition. It's unnecessary."
Video
Source: Peacefmonline.com/Ghana