Parliament drops new chamber project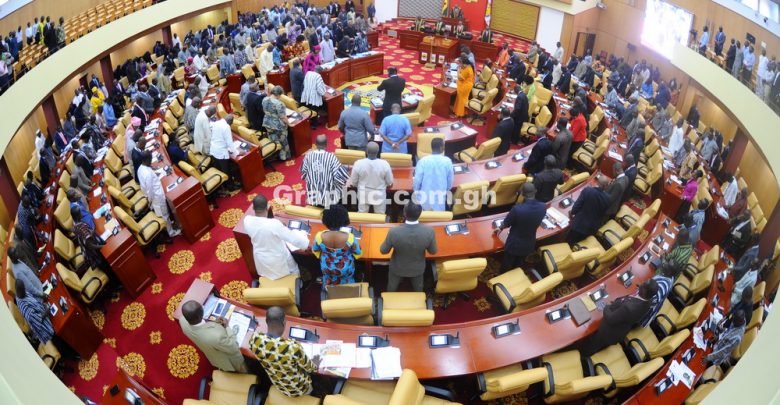 Parliament has pulled the brakes on its planned construction of a new parliamentary complex to house a chamber large enough to accommodate parliamentarians and others who appear before the house to conduct official business.
According to the Ag. Director of Public Affairs of Parliament, Kate Addo, the house has pulled the brakes for now but is unable to say if it is a permanent brake or the issue would be revisited in the near future.
Anti-new chamber campaigner disrupts Parliamentary proceedings
The controversial project has seen a number of Ghanaians raising objection in the face of what they termed more pressing needs that should be attended to.
Only last week, the house's deliberations were disrupted when a lone protester in the public gallery, Ernesto Yeboah who is also the Convener of the Economic Fighters League raised his voice to "tell" the parliamentarians to "drop that chamber".
He was quickly taken in, along with two others, by security operatives.
The Majority in parliament, led by leader Osei Kyei-Mensah-Bonsu have defended the propriety and urgency to build the new chamber, while the minority have insisted it is a misplaced priority.
Source: Graphic.com.gh