Don't underestimate attempted gov't takeover – Budu Koomson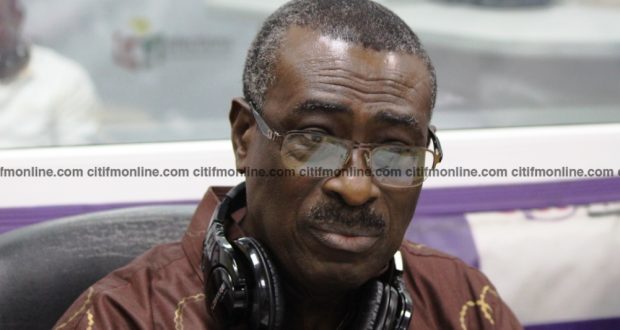 Retired Army Captain and Security Consultant, Budu Koomson has warned against comments that seek to downplay the threats of the attempted destabilization of the government due to the nature and quantity of weapons involved.
According to him, there have been periods of instability in the country that were started with far less weaponry and ammunition.
Social media commentary since the story broke made fun of some of the weapons that were retrieved from the custody of the alleged suspects.
Speaking on Breakfast Daily on Citi TV, Capt. Rtd Budu Koomson cautioned the public not to take the attempt to destabilize the country lightly.
The government in a statement said security agencies in a dawn operation on Friday arrested three suspects and seized several weapons, ammunition and explosive devices at the Citadel Hospital, at Alajo and another location at Bawaleshie [Kpone] near Dodowa in Accra.
The suspects are Dr. Frederick Yao Mac-Palm and Mr. Ezor Kafui, a local weapon manufacturer and Bright Allan Debrah Ofosu.
According to a statement from the Ministry of Information, the joint operation was carried out after fifteen months of surveillance and evidence gathering on the activities of the suspects and other persons.
Meanwhile, three officers said to be part of the reported grand scheme have been picked up by the Police.
Source:  Fiilafmonline/CitiNews