Video: I'm one of the most beautiful women on earth – Wiyaala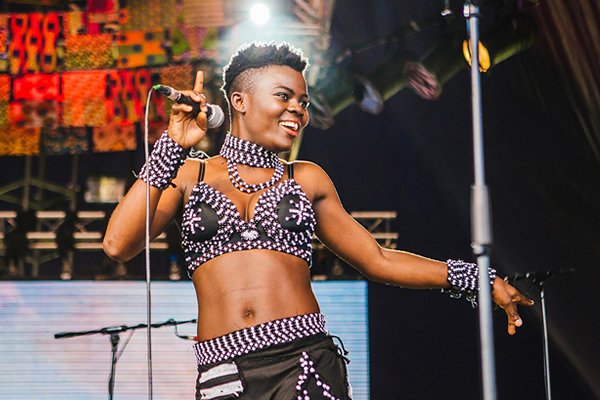 Afro-pop singer, Noella Wiyaala says she sees herself as one of the most beautiful women in the world.
Wiyaala told Deloris Frimpong Manso popularly known as Delay that "I know I'm not ugly. In fact, I'm one of the most beautiful women on this planet and God has blessed me with a beautiful body."
The singer explaining how her husband approached her said, "The moment my husband saw me, he saw a beautiful woman unlike some men when they look at me, immediately, they go like: I'm a 'hard woman."
Read: Video: I've been married for 4 years – Wiyaala makes startling revelation
"When I was growing up, a lot of the men that saw me and saw a beautiful woman, were more like the real men," she said stating other "not matured" men want to see her wearing heavy makeup to see her beauty.
Wiyaala, who sings in her native Sissala and Waale dialects and English is noted for albums such as Wiyaala, Timhaba and Sissala Goddess.
Watch the video below for more:
Source: adomonline.com