NABCO CEO visits Tamale Central limited voters registration centres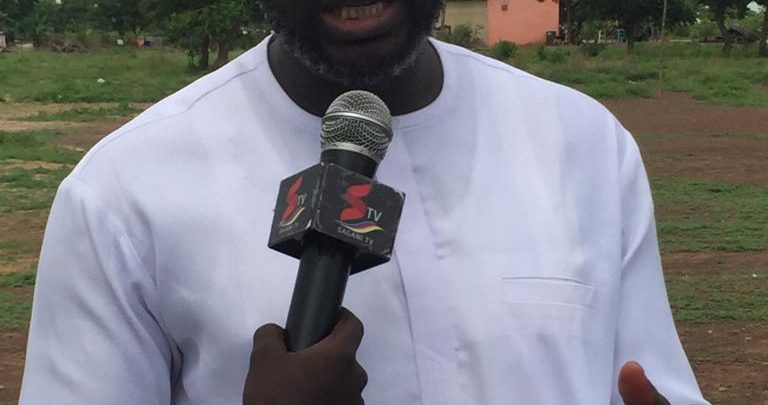 The 2016 Parliamentary Candidate for Tamale Central under the ticket of the New Patriotic Party (NPP), Dr. Barihama Imoro Anyas has on Sunday 23rd July, 2019, visited some registration centers where the Electoral Commission's Limited Voter Registration Exercise is ongoing to monitor the progress of work.
The Cheif Executive Officer (CEO) of the Nation's Builders Corps (NABCO) expressed satisfaction in the exercise  after engaging officials of the  Electoral Commission (EC) at the Tamale Metro registration center.
He attributed the slow pace of the registration process to the huge numbers participating in the exercise due to the day being a weekend and the exercise still at its early days.
Dr. Anyas observed that most of the challenges confronting the exercise were logistical and systematic challenges which he urged the Electoral Commission to correct in the coming days.
He further expressed dissatisfaction with the management of the crowd at the Centers which according to him could lead to unpleasant circumstances if left unattended to.
The 2016 Tamale Central aspirant made a passionate appeal to Ghanaians who attain the voting age of 18 and of sound mind, to get registered.
Meanwhile at the Pagazaa registration center in the Tamale South Constituency, the numbers were not encouraging as compared to the Tamale Metro center.
The Electoral Commission  begun a Limited Voters' Registration exercise nationwide, to register Ghanaians who have turned 18 since the last registration as well as those who, for one reason or another, have never registered to do so.
It forms part of the Commission's preparations towards the conduct of the 2019 district level election of Metropolitan, Municipal and District Chief Executives (MMDCEs) scheduled for Tuesday December 10, 2019.
In a statement signed by the chairperson of the Commission, Mrs Jean Mensa said "the Limited Voters Registration Exercise will  take place from Monday, June 17, 2019 to Sunday, July 7, 2019."
According to the statement, "the registration will take place in all district offices of the Commission and designated electoral areas/centres throughout the country.
Source: Fiilafmonline/ShawanaYussif