GUTA to petition IGP over 'inhumane treatment' to members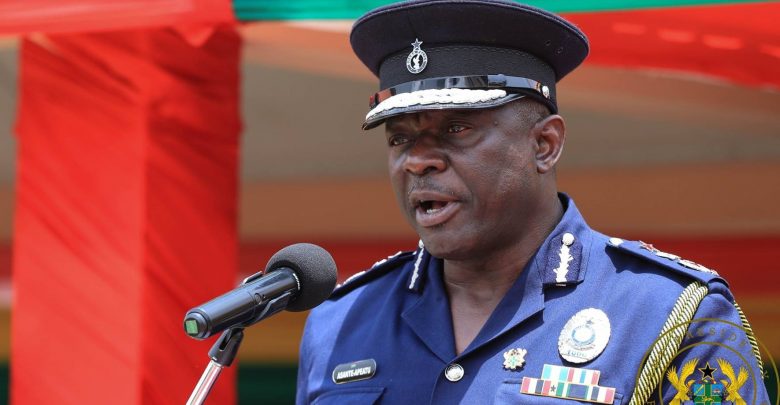 The Ghana Union of Traders Association (GUTA) says it will petition the Inspector General of Police (IGP), David Asante-Apeatu to call the Accra Regional Police Commander to order for the inhumane treatment he allegedly meted out to some of its members.
On Tuesday, personnel from the Criminal Investigations Department of the Ghana Police Service arrested some executives of the Union, and the electrical dealers association in connection with threats by some members of GUTA to take action against foreigners in retail business.
Speaking to Citi News, GUTA President, Dr. Joseph Obeng who was outraged by the arrest said although the members have been released, the association wants the IGP and his security agencies to protect Ghanaians from the troubles of the foreign retailers rather than worsening their plights.
"They have been released. Unfortunately for the police institution itself, like what would have happened yesterday, they wouldn't have been able to control it. They beat up our members; so we are taking the matter up to the IGP. It was a wrong decision by the police. How can one person take a decision for the generality of Ghanaians and GUTA for that matter? If the IGP does not call him to order and it happens again, [we'll take further action]. The laws are working in favour of Ghanaians", he noted.
GUTA had descended on the Nigerian traders in Ghana's local retail market space.
Some Ghanaian traders had ransacked shops operated by Nigerian traders at the Suame Magazine in Kumasi resulting in the destruction of property.
In Accra, the Abossey Okai Spare Parts Dealers gave government a two-week ultimatum to evict foreigners from the retail space or face their wrath.
GUTA terrorizing our members in Ghana – Nigerian traders union
But the Nigeria Union of Traders Association, Ghana (NUTAG) will not budge.
It has accused GUTA of terrorizing Nigerian traders in Ghana.
The group warns that the antagonism of GUTA is likely to degenerate if not immediately checked.
The misunderstanding between the two stems from Section 27 of the GIPC Act 865  which says a person who is not a citizen or an enterprise which is not wholly owned by a citizen shall not invest or participate in the sale of goods or provision of services in a market, petty trading or hawking or selling of goods in a stall at any place.
Many stakeholders have however maintained that,  the law barring foreigners from engaging in retail business in markets needs some review to provide more clarity.
Source: citinewsroom.com