Bawumia prays for a blessed month as Muslims begin Ramadan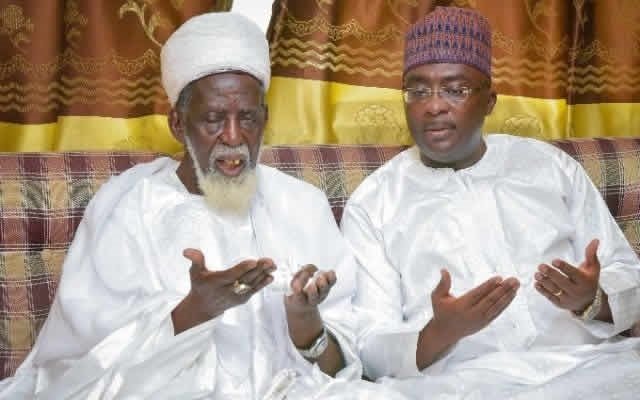 Vice President, Dr Mahamudu Bawumia, has wished Muslims across the country well as they begin the 30-day fast from Monday, 6 May 2019.
Dr Bawumia said he will be joining his brothers and sisters in various communities around the country to break the fast and pray for the country.
Muslims around the world are preparing for the commencement of the holy period of Ramadan. Ramadan is the ninth month as per the Islamic dating system, i.e. the Hijri calendar.
The unified date of commencement is Monday, May 6, 2019, given that the new moon was not sighted across the world. Unlike the Gregorian calendar where days of a month are fixed, the Hijri calendar depends on the sighting of the moon.
Each month ends with 29 or 30 days maximum. With an unsighted moon on the 29th (May 4), Muslims complete the preceding month of Sha'ban to 30 days (May 5) with Ramadan kicking off the next day without fail.
Ramadan is a period of one full month that the faithful undertake dawn-dusk fasting which primarily entails abstinence from food, drink, marital intimacy and any such prohibitions as instructed by Allah (God).
Saudi Arabia employs the use of technology in looking out for the new moon. They are a reference point for many Muslims across the world in terms of starting the fast.
Reports in Ghana indicate that the national chief Imam, Sheikh Usman Nuhu Sharubutu, had asked the faithful to commence fasting on Monday.
Over in Nigeria, the leader of the Muslims, the Sultan of Sokoto Sheikh Sa'ad Abubakar tasked the faithful to look out for the new moon as at Sunday, May 5.
Source: Myjoyonline.com