We'll demonstrate, close down schools after June 26 if you don't pay us — Contractors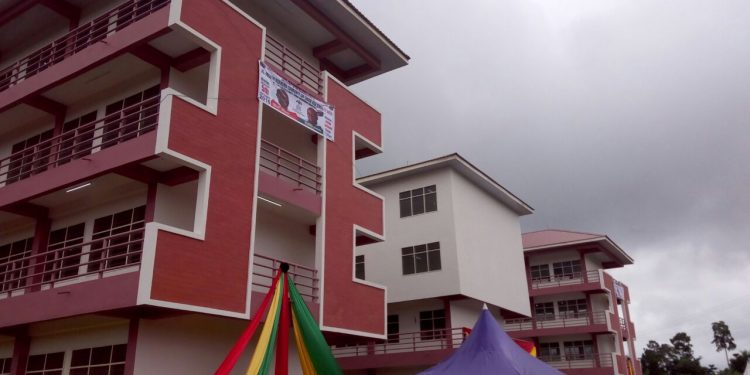 The Association of Building and Civil Engineering Contractors of Ghana say they will not just shut down all schools and class rooms they've built across the country, they will also embark on crippling demonstrations across all regions, if government fails to pay all monies owed them from 2016, by the end of June 26, 2019.
According to them, after the government secured a US$1.5 billion dollar loan through GETFUND in the last quarter of 2018, with the purpose of paying all arrears owed contractors, it only paid a portion of the total amount and has since then made no other payment.
After holding a press conference in collaboration with the Association of Conscientious Public Sector Contractors the National President of the Association of Building and Civil Engineering Contractors of Ghana, Prosper Ledi, said his members have every intention of closing down the schools they've built and would follow that up with demonstrations if government does not pay them their arrears.
"This time we are giving two weeks to the government, by June 26, 2019, if they fail to pay us we will close down the schools. But I know the government will not allow things to get to that point. They should start paying contractors so that we will not go to our early grave."
Speaking on behalf of road contractors at the press conference the Vice President of the Progressive Road Contractors Association Hammond Larbi said government's actions and announcements of paying contractors is negatively impacting their businesses.
"The moment the government goes on the radio to say it has started paying us, our creditors start chasing us and taking us to court. And this is happening even though we have not been paid. Even if they don't pay us now they should engage us so we know what to tell our members."
The Association of Building and Civil Engineering Contractors of Ghana finally added that it will resist any attempt to stop them from carrying out their planned action once they begin after the June 26 deadline.
Source: Citibusinessnews.com