Tamale gets first ever Centre for Contemporary Art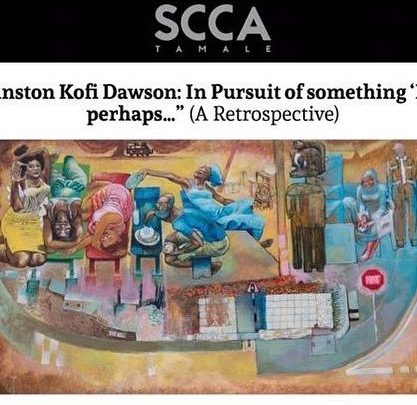 The first ever centre for contemporary art will be opening tomorrow for the people of Tamale and its environs to have access to artistic display from a renowned artist.
The Savanna Centre for Contemporary Art (SCCA) located in Tamale, is an artist-run project space, exhibition and research hub which will be hosting events and workshops, just to give the art industry a facelift in this part of our country.
In an interview with the initiator Ibrahim Mahama, a world renowned Ghanaian artist, he noted that the centre will only be opened to showcase artistic practices that emerged in the 20th century and they are hoping that patronage will be encouraging.
Over the last decade, Mahama noted the state has not been able to invest into that sector, so SCCA took it upon themselves to organize such initiatives. He is hopeful that once the space opens tomorrow, individuals and corporate institutions will make time to visit the centre at their leisure time to have a look at the works being exhibited.
He added that though people are interested in art, the unavailability of an art centre showcasing artistic works is what makes Ghanaians lose interest. In an interview with fiilanews, the Ghanaian modernist, Kofi Galle Winston Dawson, whose works will be exhibited tomorrow, noted that people travel far and near to appreciate artistic works, hence the need to support the youth in those areas.
He shared the story of his artistic profession which started after KNUST in 1966, indicating that the journey hasn't been all rosy but his passion for the profession kept him going.
Mr. Kofi Dawson appealed to the Regional Coordinating Council (RCC) to emulate Senegal, by using art to promote tourism. According to him the RCC could exhibit artistic works of upcoming artists which could help lure tourists to visit the region.
Meanwhile the SCCA is affiliated withToblax Tarlines in Kumasi and is christened: "Galle Winston Kofi Dawson: In Pursuit of something beautiful Perhaps…".
Source: fiilafmonline.com/Shawana Yussif