Tackle Cost of living situation in Ghana – Citizen's Coalition to Gov't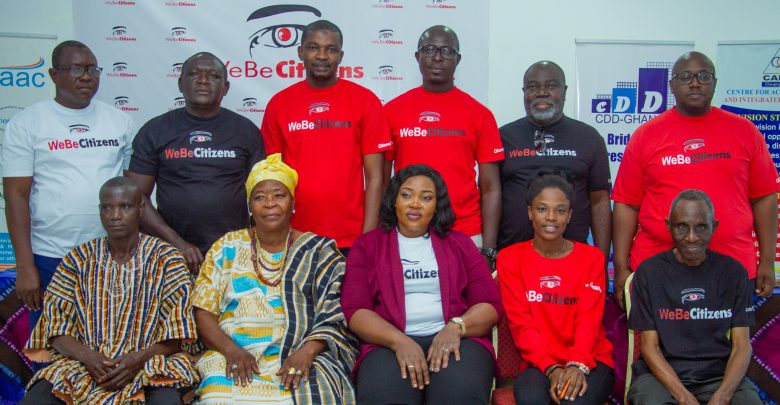 The Citizens' Coalition also known as WeBeCitizens Movement, is calling on government to tackle issues pertaining to incessant cost of living in the country in recent past.
The coalition disagrees with government when they liken the current challenges with the Russia Ukraine war, stating that it is a global crisis.

This was made known at the launch of the Northern Chapter of the CITIZENS' COALITION which was accompanied by a press conference on Wednesday, September 7,2022.
In a press release read by the executive Director of Ghana Developing Communities Association (GDCA), Alhaji Osman Abdul Rahaman noted that the problems of this country are made worse mainly due to improper planning.
Regardless of which party is in power, the coalition believes the continued corruption and political bigotry is a major factor running the country down the drain with its adverse effect impacting the citizens of our dear nation.
Their worrying concern is that, the current hardship will continue to persist if nothing is done about the current menace experienced in the country.
The coalition is therefore calling for government to tackle corruption in the public sector with all the seriousness it deserves.
Another request is for CHRAJ to take immediate action on the case brought before it on June 14, 2022.
The state of the public officers bill which has been in and out of parliament for almost 10 years, must also be made known to Ghanaians
Furthermore, the citizens' coalition has requested the office of the special prosecutor to hasten to conclude on the NDA forged signature case still pending before it.
On her part the President, Savanna regional queen mothers association Kansawurche Azara Bukari stated that Ghanaian women do not have a voice in our society though they form the highest number of our population.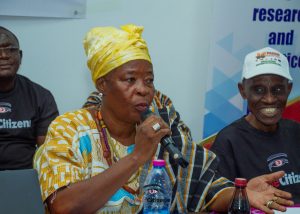 She is therefore worried for over 10years, the affirmation action bil has still not materialized, hence a call on government to treat as urgent its passage to better the lives of women and girls in this country and to further improve their poverty levels.
A group of Civil Society Organizations (CSOs) and pro-democracy individuals have come together to form the Citizens' Coalition, a non-partisan political movement harnessing democratic processes of mass education and mobilization to stem the dangerous trend and assure democratic renewal, economic, and social justice.
The Coalition is on a quest to halt Ghana's democratic decline and secure inclusive governance and development for all.
| | |
| --- | --- |
| | Source:Fiilafmonline/ShawanaYussiF |