Supply of affordable foodstuff by Agric Ministry unsustainable – GUTA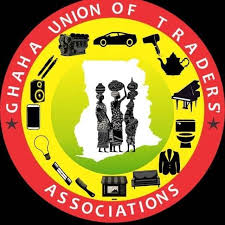 The Ghana Union of Traders Association (GUTA) has lashed out at the Ministry of Food and Agriculture initiative to supply foodstuff at affordable prices to public and civil servants.
According to the President of the association, Joseph Obeng the initiative is not sustainable.
Government through the Ministry begun a new initiative by carting goods from the farm gate to the ministry at affordable rate for civil public sector workers.
But in an interview with Joy Business, Mr. Obeng stated that enhancing the value of farm products and assisting the traders in moving the items will be beneficial and help combat food insecurity.
"This thing that Ministry of Agriculture is doing is not sustainable. So if you are selling during the bumper harvest and stop when there is no bumper then it's a waste of time and you have failed but we have to add value and store it and this is the way to go but not this", he said.
Speaking about profiteering by traders, Mr. Obeng said the allegations are unfounded and unfair.
He explained that merchants in the country are simply trying to sustain their businesses and not stealing money from customers.
"There is not profiteering and we are doing our business. We won't shy away from adding some profit. Everything has gone up. Monetary policy has gone up for about four times this year so what do you expect", he stated
Mr. Obeng stated that the government must purchase farm products if it wants to control prices.
"If they want any price control then they should do the procurement of the food so that we queue and buy it. We will see if that's the way to go. The government should put in a lot but not be sitting aloof and spewing anything", he maintained
Source:Fiilafmonline/JoyNews