SoNA: It was govt that asked for the Covid funds to be audited – Akufo-Addo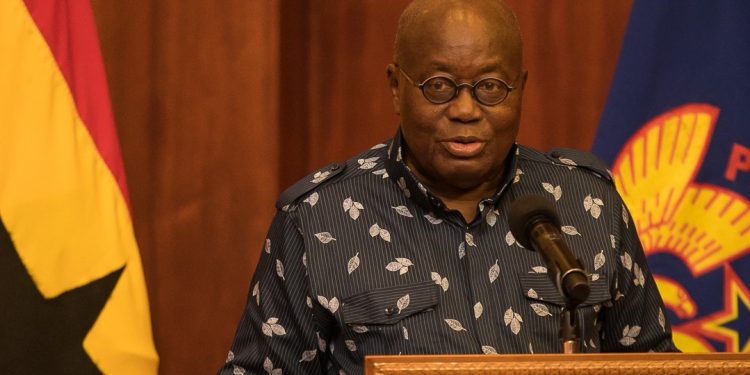 President Nana Addo Dankwa Akufo-Addo has said that the government called for an audit into the spending of Covid funds.
Assuring Parliament that the funds were utilized properly, he said in his State of the Nation Address (SONA) on Wednesday, March 8 that "Mr Speaker, it was government that asked for the COVID funds to be audited, and I can assure this House that nothing dishonorable was done with the COVID funds.
"The responses from the Ministers for Health and Finance, on January 23 and 25, 2023, respectively, have sufficiently laid to rest the queries from the Auditor General's report, and I believe any objective scrutiny of these statements from the Health and Finance Ministries would justify this conclusion."
He further gave a breakdown of how the funds were utilized.
"We provided five hundred and eighteen million cedis (GH¢518 million) of grants and loans to micro, small and medium-scale enterprises (MSMEs) through the NBSSI, now the Ghana Enterprise Agency, in which three hundred and two thousand, five hundred and fifteen (302,515) enterprises benefitted, of which sixty percent (60%) were women-owned.
"These were MSMEs that were in distress as a result of the pandemic. For some traders, the receipt of one thousand cedis (GH¢1,000) made the difference between the ruin of the household and survival.
"In addition, fifty-eight thousand and forty-one (58,041) health workers were employed to supplement the existing health sector workforce. Subsequently, all of them have been absorbed as permanent workers in the health sector. Frontline health workers were also granted fifty percent (50%) tax relief for the period. Was that something to regret? We should be forever grateful for the work that so many people did to keep all of us safe. All households enjoyed free water supply and huge discounts on electricity bills, because access to water was a necessity to ensure people adhered to hygiene practices, and access to electricity was important as everybody was encouraged to stay at home. It also provided an economic cushion to protect lives and livelihoods at a time of difficulty. Today, the government support for utility bills is being projected by some as a waste or to use that word, so beloved of some commentators, profligate."
This comes in the wake of a recent audit report on Covid spending issued by the Auditor General.
The Auditor-General report stated that "During our review, we noted that senior management staff and other supporting staff of the Ministry of Information paid themselves a total amount of GH¢151,500.00 as COVID-19 risk allowance for coming to work during the lockdown."
It further indicated that the Ministry of Health (MoH) entered a contract signed on 15 December 2021 for the supply of 26 Toyota Hiace Deluxe Ambulances valued at US$4,049,460.12 out of which US$607,419.02 was paid to vide PV No. IPF 22-007 of 2 September 2022 is to be delivered by 15 January 2022.
However, the report said, the ambulances remained undelivered as of 28 November 2022.
Source:Fillafmonline/3News