Re-consider constitutional review on abolishing death penalty – High Commissioner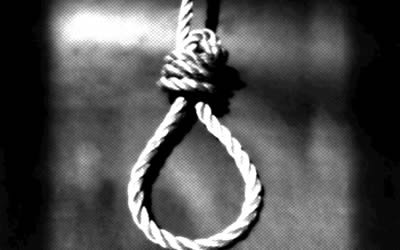 The Australian High Commissioner to Ghana has called on government to reconsider the recommendations made by the Constitutional Review Committee in 2010 to abolish the death penalty.
Andrew Barnes said death penalty was irrevocable and if the convict was later found innocent, it would be a miscarriage of justice that cannot be rectified.
Mr Barnes was speaking at a stakeholder engagement on the abolition of death penalty in Ghana to mark the World Day Against Death Penalty. It was jointly organised by the Australian High Commission, French Embassy and the Amnesty International Ghana.
This year's theme was "Children: unseen victims of the death penalty". Stakeholders including; representatives from security agencies, lawyers, government officials, Attorney General, Dr Isaac Annan, Director of Human Rights-CHRAJ, and Dr Evans Aggrey-Darkoh, Chief Director for Parliamentary Affairs.
He said since no legal system is free of error and as it had not been served as a deterrent, Australia abolished it in 1985 with the last execution being 1967, adding that in 2010, the Federal Government passed a legislation prohibiting the re-establishment of capital punishment by the Australian State or territory.
Since that time, he said it advocated its abolition across the world and as a member of the UN Human Rights Council for the 2018-20 term, Australians continued to support the course based on the fact that it removed possibilities of rehabilitation for the convict, brutalised society, degraded the citizenry and against human dignity.
The High Commissioner said though violent criminals needed to be punished, his country did not support capital punishment as it was not effective deterrent than long term or life imprisonment.
It has therefore called on government, among other countries to remove it from the constitution whether it carried out executions or not, stop its imposition on juveniles, pregnant women, mentally derailed and sign the second optional protocol to ICCPR, aimed at the abolition of death penalty.
Samuel Agbotsey, Campaigns Coordinator, Amnesty International, Ghana said death sentence offered illusion of closure and vindication, but no act could bring back a loved one.
He said it rather had negative impacts on society, especially children of those executed or on death penalty such as stigma, which may be compounded by multiple forms of discrimination.
Source:Fiilafmonline/JoyNews