PetroSA deal: I've done nothing wrong to resign – Freddie Blay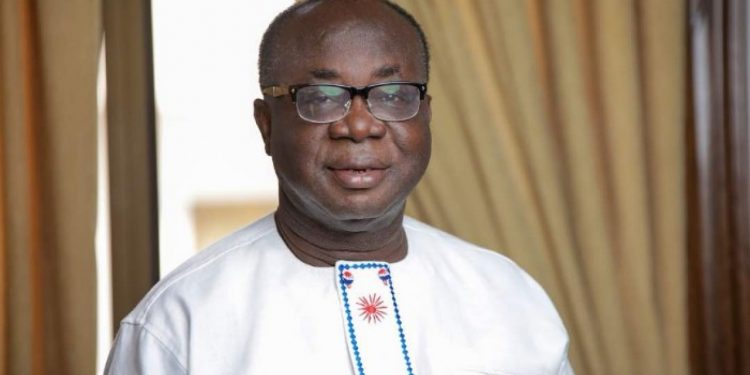 Board Chairman of the Ghana National Petroleum Corporation (GNPC) and former chairman of the New Patriotic Party (NPP), Freddie Blay, has brushed aside the accusations and demands by some 29 Civil Society Organisations calling for his resignation.
This comes after the GNPC's intention to sell a 50% stake in Jubilee Holdings Limited (JOHL) to PetroSA.
Mr. Blay stated that he had done nothing wrong in the deal to warrant his resignation.
In an interview on Eyewitness News on Citi FM, he insisted that he has a clear conscience regarding the sale of the shares and will only resign if the president, who appointed him, no longer wants to work with him.
"Possibly, I could be fired, but I don't see any reason why they are saying I should resign about this issue. I have done nothing wrong. I have observed my conscience and I thought I was protecting the interest of the country, and I am convinced about it and if others think otherwise and if those who appointed me are saying otherwise, then so be it."
He also revealed that he has had conversations with President Akufo-Addo regarding the issue.
"I have spoken to the president about it, and we haven't gotten to where he will ask for his job back. It is not about convincing the president, the law will speak for itself and the law will talk and there are few documents on the agreement."
He further clarified that he has no bad blood with the Energy Minister, Mathew Opoku Prempeh as reported by a section of the media.
"I don't think we [he and Mr. Prempeh] have any differences that are so serious that they are detrimental to the interest of Ghana. You know, NAPO has strong opinions, and I am also a little determined when I am talking about anything that I know of. We met today and we exchanged ideas brightly."
During a press conference on Tuesday, May 23, the 29 CSOs demanded the removal of the GNPC's Chief Executive Officer, Opoku Ahweneeh Danquah, and Board Chairman, Freddie Blay.
The CSOs alleged that Mr. Blay, in his capacity as the GNPC Board Chairman, had written to PetroSA, offering an equal split in the interest held by GNPC's subsidiary, Jubilee Oil Holdings Ltd.
Source:Fiilafmonline/CitiNews