Overhaul your gov't if you want to fight corruption – Asiedu Nketia to Akufo-Addo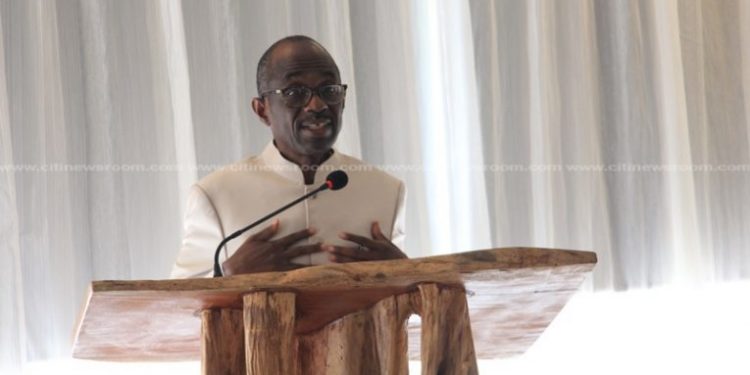 The General Secretary of the opposition National Democratic Congress (NDC), Johnson Asiedu Nketia has asked President Nana Akufo-Addo to overhaul his government if he wants Ghanaians to take him serious in the fight against corruption.
Addressing the media on Tuesday, Asiedu Nketia asserted that the President "must immediately take steps to bring an end to the nepotism and cronyism that has characterized his government".
The NDC Secretary also charged the president to cause credible and independent investigation into all cases of corruption and take punitive action including prosecution of his appointees found to have engaged in corruption before blaming the opposition of criticising the government for the many corruption scandals that have plagued the governing party.
The NDC General Secretary was addressing the media against the backdrop of President Akufo-Addo's speech delivered on Monday at the Bar Conference held in Takoradi.
While addressing participants at the conference, he dismissed claims that he has been clearing officials in his government indicted in corruption scandals without evidence.
This he stated vehemently that he has never independently declared any official innocent in instances where they are alleged to be involved in corrupt deals.
List of corruption scandals in NPP government 
The NPP government had been hit with a number of alleged corruption scandals since 2017.
Some of them include the Ameri deal, GHc15m contaminated fuel scandal at BOST, contracts for sale saga at the Public Procurement Authority and the Commonwealth Visa scandal.
Source: Citinewsroom.com