NPP to hold parliamentary primaries on April 25, 2020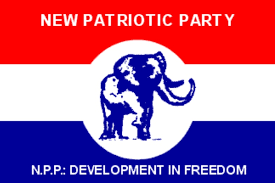 The New Patriotic Party (NPP) has planned to hold Parliamentary primaries in areas where it has sitting Members of Parliament (MP) on April 25, 2020.
The NPP has I69 sitting Members of Parliament out of the total 275 seats in Parliament.
The party has already elected more than 95 Parliamentary candidates who would be contesting on its ticket in orphan constituencies.
The same April 25, 2020 date would also be used to elect a flagbearer for the party for Election 2020.
Nomination fees for the aspiring MPs have been pegged at 2,000 cedis and 20,000 cedis for filing fees whilst that of the presidential aspirants has been pegged at 20,000 cedis as nomination fee and 200,000 cedis as the filing fee.
The party had initially planned to organise the primaries on January 12, 2020, but some sitting MPs complained that the time was too short for them to be able to campaign.
Besides, they argued that it was also going to give an advantage to their opponents to be on the ground to campaign against them whilst Parliament would be in session between October and January 12 and they would be in Parliament.
Following an emergency National Council meeting on Monday [October 21, 2019] the party agreed with the position of the sitting MPs and decided to move the primaries to April 25, 2020.
He said the National Council also took a decision that until "nominations for these primaries are open, members of the party must be cautious and not do anything that goes contrary to the rules and regulations of the party.
Mr Boadu added that the regional as well as national executives, will monitor the process, and make sure that anybody that flouts that rule, "means that you don't want to stand on our ticket.
Source:Fiilafmonline//Graphic