NDC accuses President of shielding corrupt officials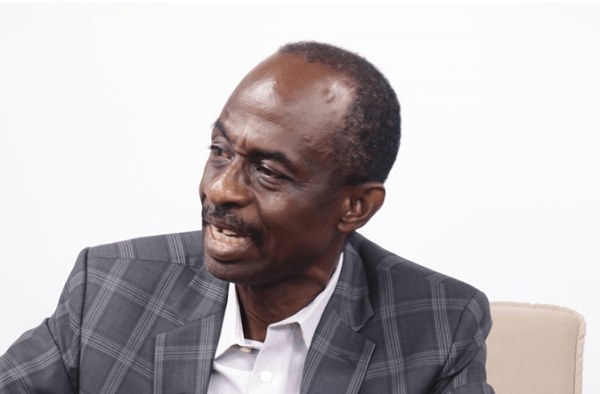 The National Democratic Congress (NDC) has called on President Nana Addo Dankwa Akufo-Addo to launch a full-scale independent investigation into the Power Distribution Service (PDS), saying the manner in which the matter has been handled smacked of underhand and corrupt dealing.
The party has said it would not relent until the government publicly stated its official position on the FTI report regarding the suspended PDS concessionary deal.
Addressing a press conference in Accra on Tuesday, the General Secretary of the NDC, Mr Johnson Asiedu Nketia, observed that the PDS deal was approved without thorough investigations and that due process was not followed.
According to him, the demand guarantee which was critical to the agreement was ignored by the government in the allocation of the concession to PDS.
"The PDS was required to provide the Electricity Company of Ghana (ECG) a payment security in the form of a letter of credit or demand guarantee with the value of $350 million from a bank. The purpose of this payment security was to safeguard the assets of ECG such that in case of default by PDS, Ghana through ECG could fall on same to as guarantee to recover our loses," he stated.
Protecting public purse
He added that "contrary to the effort of Parliament to protect the public purse in order to safeguard our interest in this matter, the government bent the rules for the PDS, thus leading us into the present dire situation".
Mr Asiedu Nketia said the President, in showing commitment to the fight against corruption, must cause credible and independent investigations into all cases of corruption and take punitive action, including the prosecution of his appointees found to have engaged in corruption.
"The Ghanaian people have been long aware that corruption is only fought on the basis of concrete steps aimed at preventing it from occurring, detecting its occurrence and punishing those engaged in it," he said.
The government in July this year suspended the ECG Concession Agreement with Power Distribution Services (PDS) Ghana over what it described as "material and fundamental breaches" relative to the Demand Guarantee provided by PDS to ECG.
The NDC chief scribe asked: "What did the energy minister know that the Akufo-Addo government has hidden and does not want Ghanaians to know?"
"The NDC believes that per these chilling revelations contained in the FTI report, it can confirm that Ghanaians have been shortchanged by the Akufo-Addo government," he added.
He pledged that the NDC would remain vigilant and resolute in its quest to ensure that the assets of the Electricity Company of Ghana (ECG) were protected.
He posited that ever since the issue broke out, several government spokespersons had used various means to throw dust into the eyes of the public.
It was the contention of the party that the Finance Minister, Mr Ken Ofori-Atta, and other government officials needed to answer questions for breaching the PDS concession agreement.
Source: Graphic.com.gh