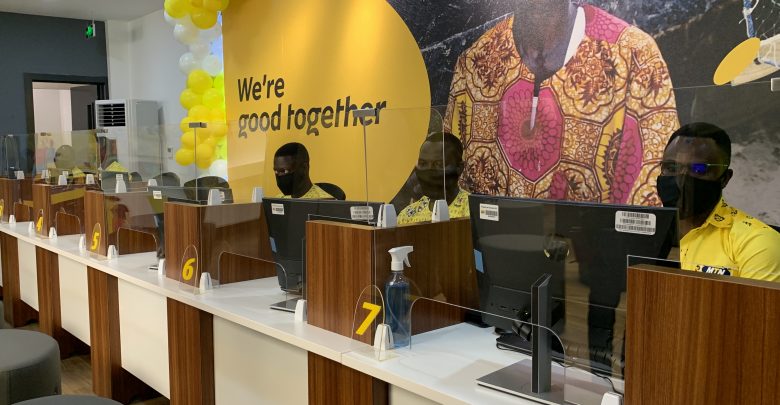 MTN-Ghana has opened up an additional service center to take care of service delivery within Tamale metropolis and it's environs.
The center was deemed necessary after a continuous appeal from customers to the telecommunications giant to bring their services closer to their respective locations.
The multipurpose complex which is situated opposite the Kaladan park on the Tamale West hospital stretch, will provide all mtn related services customers may require.
In his address, the chief sales distributions Manager, Mr. Shaibu Haruna noted that the opening of a new branch office is part of programs to expand service reach to MTN customers.
We have also rolled out what is called community shops to brings services more closer to MTNers.
"What customers need to do is to look out for the register your SIM card here banner at the various retail outlets and access the services".
Mr. Shaibu Haruna has thus encouraged customers to utilize some of the digital services as a first point of interaction and the service center as the last resort.
In his submission the Northern regional minister recounted how stressful it is to use the main MTN office area located in town center due to the over crowding of customers seeking services on daily basis.
He has thus commended MTN for taking the move to open up another office complex to cater for the footfalls.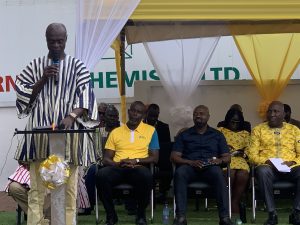 Mr. Shani Alhassan Shaibu further acknowledged mtn for making communication and transacting businesses more easier and convenient for customers.
He referred to MTN as a worthy partner worth commending noting that they are key stakeholder in the mobilization of the levy on electronic transactions.
He as well commended them for the provision of a 600 bed capacity dormetary for the Tamale senior high school and the renovation of the neonatal ward at the tamale teaching hospital.
On the front of culture, he mentioned their support for both the damba and bugum festivals, expressing gratitudes for the support.
Source:Fiilafmonline/ShawanaYussif