Menzgold boss' request for assistance to retrieve $39m baseless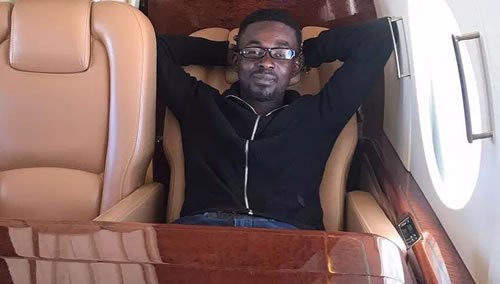 A request by embattled Chief Executive of gold dealership, Menzgold Ghana Limited, Nana Appiah Mensah for the government to help him retrieve his funds from Dubai, has been described as baseless.
Legal practitioner and law lecturer, Clara Kasser-Tee said the lawyers of the businessman are responsible for retrieving the said money and not the government of Ghana.

Clara Kasser-Tee
Mr. Appiah, at a recent press briefing, asked the government to help him retrieve some $39million he claims to have won in judgment at a Dubai court in the UAE.
The businessman was reportedly held in Dubai cells after he was reported by his associates there for a deal gone bad.
The final matter, however, went in his favour, it was reported.
Appiah then returned to Ghana after almost a year of being away since his Menzgold company run into difficulties.
The scheme promised up to 10% monthly returns on deposits of gold collectibles.
The Securities and Exchange Commission (SEC) ordered Menzgold to shut down the trade in gold collectibles in September 2018 as they did not have the license to do so.
Their license only permitted them to buy gold locally and export same. Since then, Menzgold has paid its clients neither their capital nor the returns.
It was believed that the CEO absconded from the country until his return in June 2019.
AG replies Menzgold boss
In a reply to his appeal, the office of the Attorney-General asked the Nana Appiah Mensah to write officially to the office if he needs help retrieving is money.
But even before that happens, Kasser-Tee believes the government of Ghana has no business obliging to the Menzgold boss.
Unfreeze our accounts – Embattled Menzgold boss begs
The case is a private one and not a matter between the two states, she said and wondered what locus the government of Ghana has to enter the case.
According to her, the lawyers for Mr. Appiah should implement the said judgment and get the money if there is any.
Source: Myjoyonline.com