Majority Leader defends new chamber project but says it can be 'dropped'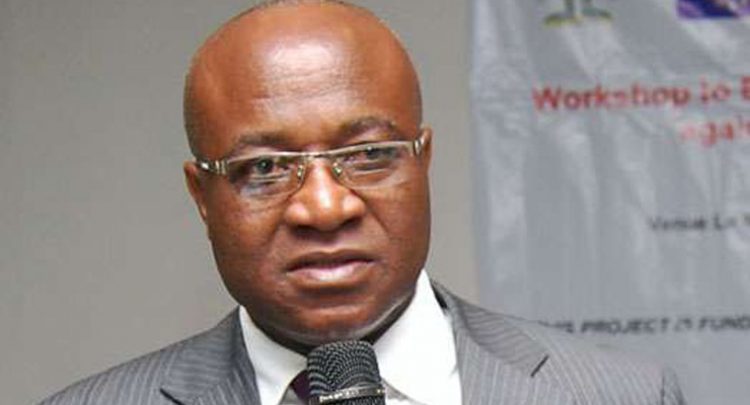 The Majority Leader in Parliament, Mr Osei Kyei-Mensah-Bonsu, has defended the intention of the Parliamentary Service Board (PSB) to construct a 450-capacity chamber for Parliament.
He said the proposed new new chamber was to provide enough space in the chamber for backbenchers to be positioned well to catch the attention of the Speaker, improve security arrangement, allow for the swearing in of elected Presidents in Parliament instead of the Black Stars Square and provide adequate seats for former Presidents, Vice Presidents, Justices of the Supreme Court and other guests of the Speaker.
Speaking at a press conference in Accra Thursday, Mr Kyei-Mensah-Bonsu said the Parliamentary Service Board (PSB) had not taken any final decision on the construction of the new chamber and that the discussions were at the incubation stage.
He said the financials, terms of contract and procurement had not been concluded and indicated that if the PSB firmed up its decision on the new chamber, that decision would have to be approved by Parliament.He gave the assurance that Parliament would factor in the sentiments of the people in any decision that it would take on the issue of the new chamber.
He said if the overwhelming view of the people was for Parliament to shelve the idea of constructing a new chamber, Parliament would go along with the people.
"If it (the construction of the new chamber) has to be dropped, Parliament will make the final determination. If the people that we represent, say shelve it, so shall it be", he said.
Mr Kyei-Mensah-Bonsu refuted claims that it was the decision of the Executive to push for the construction of the new chamber, and said it was solely a consideration of the PSB.
He apologised to MPs for the failure of the PSB to engage them.
He said the new Chamber is to house other facilities including diplomatic offices, a library, a museum, a church, a mosque, eateries, press conference rooms, galleries, a car park, an upper gallery garden, a post office and other facilities to complete the Parliamentary enclave.
Since the announcement of the construction of the proposed 450-capacity chamber at a meeting with the Speaker of Parliament, Professor Aaron Michael Oquaye, the leadership of Parliament and architects for the project last Friday, the issue has generated intense debate in the traditional and social media.
Many people, including Members of Parliament (MPs) from the Majority and Minority sides had described the decision as a misplaced priority since there were more pressing issues, such as poor roads and challenging health care. There is even a social media calling on Parliament to drop the decision to construct the new chamber.
But some Majority MPs argued that having an expanded chamber would cater for any increase in the number of MPs in future.
Source: graphic.com