Kenya police bust scam but cash sum queried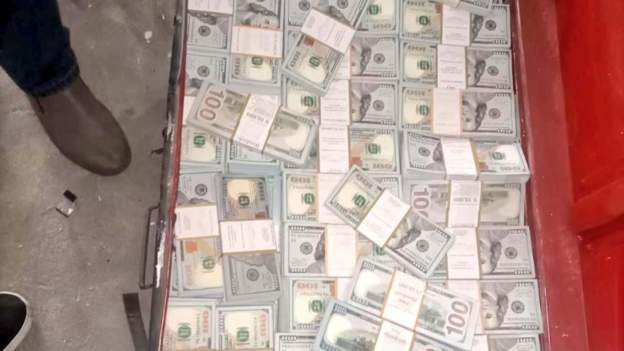 Kenyan police have arrested eight people they accuse of being involved in a colossal scam which they say involves $439tn (£350tn).
The figure has raised eyebrows as it's nearly 200 times the total value of US dollars in global circulation.
In a post on social media, the authorities said the suspects had claimed to be transporting cash from Togo to Dubai and needed facilitation from two Dutch citizens.
Many have questioned the figure the police have given, but the authorities said it had been provided by officials in the Netherlands who are yet to comment on the matter.
Source:Fiilafmonline/BBC