It's disappointing Suale's case hasn't been resolved yet – Oppong Nkrumah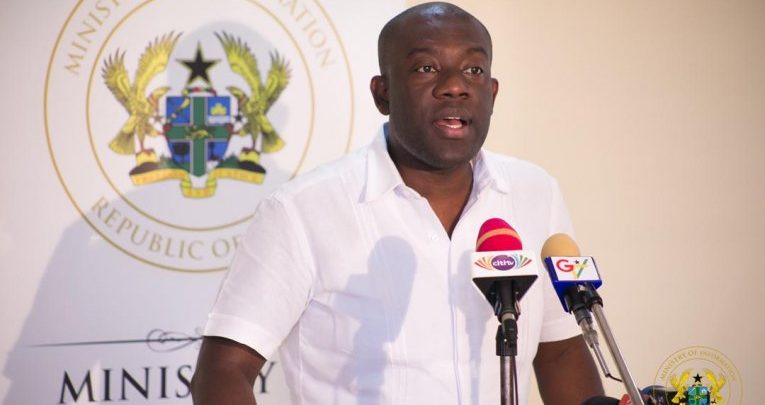 The Minister for Information, Kojo Oppong Nkrumah has described as disappointing the fact that the killers of an investigator with TigerEye PI, Ahmed Husein Suale, are yet to be made to face the law, seven months after the heinous crime was committed.
According to him, although one would have expected that the case would have reached its conclusion by now due to its serious nature, that is not the case.
He made the comments on the back of a statement given by investigative journalist, Anas Aremeyaw Anas at the Global Conference on press freedom questioning the government's commitment to dealing with such attacks on journalists.
But according to Kojo Oppong Nkrumah, the government has advised the Police CID to act promptly on such cases particularly because quickly resolving them will be in the interest of the public.
"It is very disappointing that a case, as high profiled like that which walked us back on press freedom has remained unresolved. Quite recently they arrested somebody only for them to find out that their intelligence was not right. From what they [Police] tell us, they have this evidence that they still consider as an active case that they are working on. The instructions have been quite clear from the highest level that you need to get to the bottom of some of these matters because it is in our collective interest that you deal with these matters with dispatch," he said.
Ahmed Saule was shot by some unknown assailants at Madina in January 2019.
The Police administration in a statement said it had interrogated about 13 suspects in connection with the murder of the journalist, including the deceased's boss, Anas Aremeyaw Anas and MP for Assin Central, Kennedy Agyapong.
It said a key suspect was being held in custody.
The Police administration had earlier arrested a suspect but later released the suspect upon finding out that its information leading to the arrest was wrong.
Ahmed Suale would've been alive if gov't had acted on threats – Anas
Undercover Investigative Journalist, Anas Aremeyaw Anas, had earlier said his colleague, Ahmed Hussein Suale would have been alive had the government taken public threats against journalists in Ghana more seriously.
Speaking at the Media Freedom Conference in London jointly organized by the governments of UK and Canada, Anas, who has gained global respect for his daring investigative work expressed sadness at events that led to the killing of his colleague by unknown gunmen.
"In recent times, there have been developments in town that are very worrying – I recall the death of my colleague the hardworking journalist Ahmed Hussien Suale."
Anas' Tiger EyePI team aired an investigation in 2018 on corruption in African football, after which Ghanaian MP, Kennedy Agyepong, spoke against his methods in a series of programs he publicized on his TV station, Net 2 TV dubbed: "who watches the watchman?"
In it, he called for Anas to be hanged and further exposed the face of Ahmed Hussein Suale, who until then was not known by face to many Ghanaians.
"When the politicians mounted the stage and said that they would hang journalists, and said that they would beat journalists, if government had spoken and had been firm about it, Ahmed Suale would not have died," Anas said.
Source: Citinewsroom.com