Interior Minister to address Parliament on recent 'kidnappings'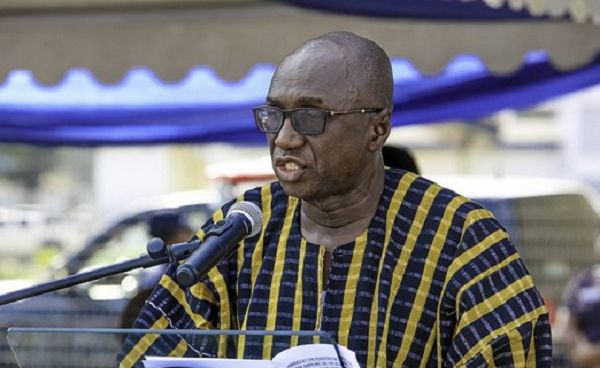 The Minister of Interior, Mr Ambrose Dery, is to appear before Parliament on Tuesday – July 30, 2019, to answer an urgent question on measures the government intends to institute to deal with recent incidents of kidnapping in Ghana.
The National Democratic Congress (NDC) Member of Parliament (MP) for Builsa North, Mr James Agalga, has been scheduled to ask the question.
The Majority Leader and Chairman of the Business Committee of Parliament, Mr Osei Kyei-Mensah-Bonsu, made this known Friday, July 26, 2019, when he presented the business statement of Parliament for next week ending August 2, 2019.
The case
Between August and December 2018, three cases of missing girls said to have been kidnapped were reported in the Western Region and the victims are yet to be found as of now.
In all the three cases, the police established that the alleged kidnapper struck acquaintances with the victims for some time before moving into action.
The police said the alleged kidnapper contacted the victims several times through mobile phone.
He is said to have promised the first and the second victims jobs, while he promised the third victim a mobile phone.
The first victim, Priscilla Blessing Bentum, 21, was allegedly kidnapped at Kansaworodo on August 17, 2018; while the second victim, Ruth Love Quayson, 18, was also allegedly kidnapped at the Butumegyabu Junction, popularly known as the BU Junction in Takoradi, on December 4, 2018, with the third, Priscilla Mantebea Koranchie,15, a first-year student of the Sekondi College (SEKCO) who resided at West Fijai with her parents, being allegedly kidnapped at a location near the Nkroful Junction on December 4, 2018.
A day after the third victim was allegedly kidnapped, the police, through investigations, arrested Samuel Udoetuk Wills, a 28-year-old Nigerian national, from his hideout on the outskirts of Kansaworodo.
Udoetuk Wills has since been in custody after making some appearances in court.
Speaking to a gathering at Bawdie-Dompim in the Amenfi West District last Wednesday as part of his tour of the Western Region, President Nana Addo Dankwa Akufo-Addo said the government was not sleeping over the missing Takoradi girls.
He assured the affected families and the nation that everything would be done to rescue them, and indicated that the security agencies were working with all seriousness, albeit on the quiet, and expressed optimism that the efforts would pay off.
"We are not sleeping on the three missing young women. It is important to note that those involved are wicked and crafty people and the team is working to rescue them," the President said.
Source: Graphic.com.gh