I will resign if indeed Mahama said he will scrap Free SHS – Asiedu Nketia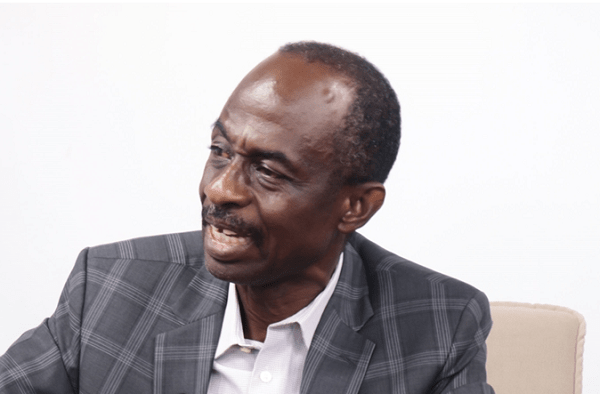 The General Secretary of the National Democratic Congress has vowed to resign if evidence is adduced to demonstrate that flagbearer of his party ever said he will abolish Free SHS when elected president.
Speaking on JoyNew's Pm Express on Tuesday, Johnson Asiedu Nketia said John Dramani Mahama has not now, nor has he ever, made the claims attributed to him.
He challenged those who believe oterwise to back their convictions with evidence.
"If President Akufo-Addo or any other Ghanaian can produce a recording, either pictorial or vocal recording of President Mahama saying that he will cancel Free SHS when he comes to power (and we test it as a genuine recording coming from President Mahama), within 24hours I will resign as the General Secretary of the NDC," he vowed.
Addressing staff and students of the Bolgatanga Senior High School in Bolgatanga in the Upper East Region, President Akufo-Addo said Ghanaians would not entrust the NDC with power to come and collapsed the Free SHS policy.
"l know that there are people in this country who don't want this policy, who have been campaigning against this policy. They are dreaming that they are going to come back to power to cancel the policy.
"I want them to know that they are not coming back to power, and the Free Senior High School policy has come to stay," the President said.
Mr Johnson Asiedu Nketia said that is a lie. Mahama never said any such thing, he added.
"You cannot go and lie and find answers to your own lie," he said to critics of NDC.
Meanwhile, Former President John Mahama has said he will not abolish the Free SHS policy.
Instead, he will review it within his first 90-days in office as president.
This, he said, will be done with the help of stakeholders in the education sector.
Speaking at a meeting with the leaders of the Ghana National Council for Private Schools (GNACOPS) in Accra on Wednesday he said "within the first 90-days after I take office as the president of Ghana, I will call for the arrangement of a very broad stakeholder and consultative meeting on the way forward for a better free SHS."
According to him, this will be done with the active participation of private basic schools.
"The NDC shall ensure that all issues raised which are feasible and doable will be factored into the NDC manifesto," he assured them.
The Free SHS policy was launched less than nine months into the Akufo-Addo government in September 2017.
In response to high enrollment rates in Senior High Schools since the government implemented the flagship policy, the Education Ministry announced the introduction of the double-track system.
The system divides the entire student body and staff into two different tracks. So while one track is in school, the other is on vacation and vice-versa.
The game-changing move will see Ghana's second cycle institutions move away from three school terms to a two-semester system similar to that run by tertiary institutions. The new system ends the over 70-years old secondary education cycle.
Source: Myjoyonline.com