Highlife great Nana Tuffour has died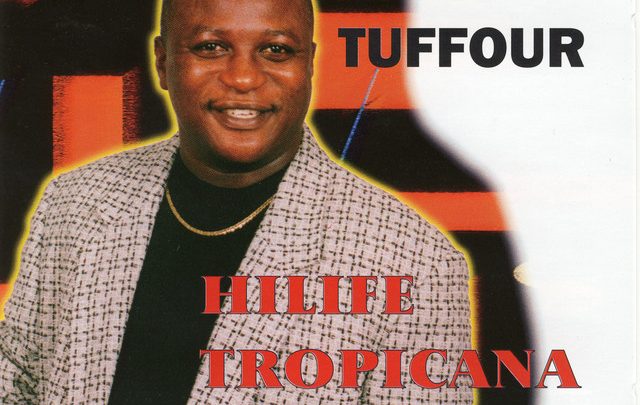 Highlife great Nana Tuffour has died.
A source close to the 66-year-old confirmed his passing to Andy Dosty, host of Daybreak Hitz on Hitz FM, Monday.
He died at home in the early hours of Monday after a short illness and his body has been deposited at the Komfo Anokye Teaching Hospital Mortuary.
According to the source, the singer who released 'Abasa Komu' this year has been sick for some time now.
The man popularly known as 9-9-2-4 recently lost a blood brother with whom he is very close to.
Although the late brother remains in the morgue due to Covid-19, sources close to the family suspect grief may have fast-tracked the crooner's demise.
His last last recording was done and has just started airplay this year.
Perhaps James Nana Tuffour's birth on Valentine's Day in 1954 was his secret rise to stardom.
The renowned highlife singer/songwriter rose to fame in an era when intelligence scored substantially more points than good looks.
The 'Abeiku' hitmaker spent his childhood in Kumasi.
Growing up, he was surrounded by resourceful relatives which gave him the opportunity to enjoy music from all around the world while at home.
Affectionately called Nana at home, he kicked off his musical journey with one of the country's best keyboardist Alex Konadu popularly known as 'one-man thousand.'
The ace singer with over 15 albums to his credit later joined the Wanto Wazuri Band as a pianist.
For someone with great vocals and unique lyrics, Nana Tuffour later became the front man of the Waza Africo Band.
In no time he was envisioning a solo album, a reason for which he sojourned in Nigeria.
In Nigeria, he began working with legendary Nigerian musician King Sunny Ade as his keyboardist.
In 1979 he released his first album Highlife Romance followed by many other hit albums.
A countless number of Nana Tuffour's songs were recorded at Bodo Staiger's Rheinklang studio in Duesseldorf, where also many other highlife stars from Ghana had produced their hits.
Source: Abubakar Ibrahim