Group to 'storm Parliament' today over new chamber project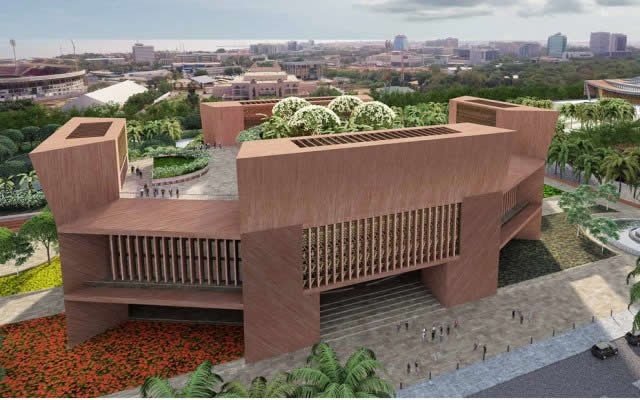 The Economic Fighters League, a pressure group, will picket at Parliament on Friday in a bid to resist the proposed new and expanded legislative chamber.
In a release that called on the general public to join the protest march, the Fighters – as they are called for short – have asked participants of the protest march to circulate widely all publicity materials aimed at halting the 450-seater capacity chamber project.
"Fighters are further directed to show up at all such events in order to give it the revolutionary push needed to carry through our demands," the statement said.
The group also said reports that other groups and individuals are organising similar protests in respect of the building of the new Parliamentary chamber are welcomed.
There is anger on social media and another protest march is planned for July 13 to oppose the erection of the building which many believe is completely unnecessary.
The new 450-seater capacity chamber, when built, will have a chapel, a mosque, an eatery, and gardens. The current chamber being used by the 275 MPs, according to Sir David Adjaye who designed the new chamber will be converted into a conference centre.
"The announcement of plans to build a new Parliamentary Chamber has exposed the insensitivity of the political establishment to the plight of Ghanaians. It also shows their blatant lack of prioritisation of the needs of the people.
"At a time that many Ghanaians are struggling to survive, businesses are collapsing, unemployment is increasing, and hardship is rife, it is baffling that a new Chamber estimated to cost almost 200 million dollars is being considered.
"We are happy about the outpouring of dissatisfaction and anger against this decision. But let's not stop there. Let's show up to join all protests being planned against the move.
"It is the only way this wastefulness will stop. And we must not relent until the plan is abandoned. In all these, remember that your silence and inactions embolden the political establishment to perpetuate economic violence against the people. Be Fighters and let's hold government accountable," the Fighters said in the statement.
Punishment
Meanwhile, the opposition National Democratic Congress (NDC) has warned its Members of Parliament that they will be punished if they backed the proposed chamber.
General Secretary of the NDC, Mr Johnson Asiedu Nketiah, said the party is against the proposed construction of a new chamber for legislators because the party does not think Ghana needs a new parliamentary chamber.
Mr Nketiah, who addressed the press at the party's headquarters in Accra on Thursday, 4 July 2019 said the party has communicated its position to the Minority MPs and warned: "If you go to support it there will be consequences".
Source: Myjoyonline.com