Deeper Life Aid supports six needy but brilliant students in N/R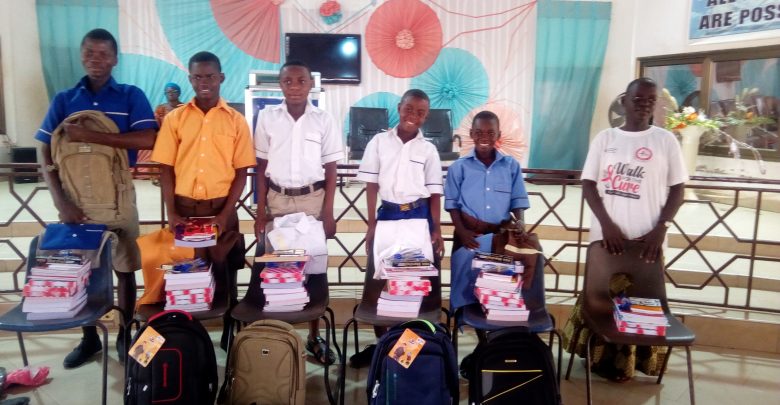 The education of 6 brilliant but needy students in Tamale the Northern Regional Capital, have been boost  ed after Deeper Life Aid, a faith based non-governmental organization presented educational materials to them.
The educational materials consists of exercise books, text books, mathematical sets, note books, pens, bags, two pair of school uniforms, two pair of shoes among others.
Addressing the beneficiaries and participants, the executive director of the Deeper Life Aid (DLAID), Pastor Bernard Kpare disclosed that DLAID which is Non-Governmental Organization seek to contribute to the wellbeing of children, families, and communities through the provision of support to them in areas such as Education, Health, Humanitarian and Emergency relief among others.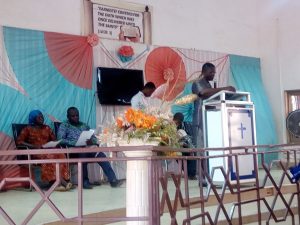 Pastor Kpare stressed that DLAid's mission is to develop people and communities to meet their individual, community and National development needs through effective strategies" and the vision is to be the leading faith based organization that transforms lives and communities in Ghana and beyond.
He further indicated that the changing dynamics of contemporary economic and social development makes it difficult for government alone, to practically meet all the aspirations and needs of its citizens.
This the church saw the need to play a significant role in addressing the material and social needs of the poor and underprivileged through the establishment of Deeper Life Aid (DLAid).
However the Northern Regional Overseer of Deeper Christian Life Ministry, Pastor Thomas Believing Doota indicated that the church has over the years made various donations to underprivileged in the event of natural disasters to alleviate untold hardship on victims.
He noted that the donation became necessary because some families are unable to cater for the wards education which leads to immorality among others.
Pastor Thomas Believing Doota prayed that the beneficiary students would utilize the materials given them to help achieve the intended purpose.
One of the beneficiary students Ikechuku Francis who spoke on behalf of the beneficiaries extended a word of appreciation to DLAid and promised to abide in God and learn to ensure the project aim is achieved.
Source: FIILA/Yussif Shawana