Buju Banton's jail history won't affect our collabo – Stonebwoy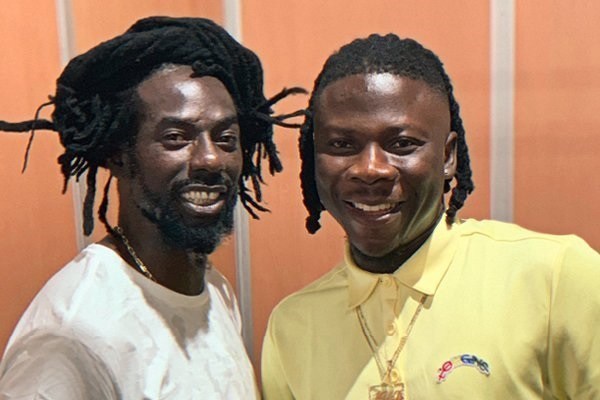 Stonebwoy has dispelled claims that his forthcoming collaboration with reggae superstar Buju Banton will be problematic because of the latter's jail history.
He told Andy Dosty in an interview that he was happy works are in the offing to get projects done with Buju Banton and Elephant Man.
"But se we all sef we go court. obiaa ba ny3. This same ex-convict made a record after eight years and everybody was there. I feel like the Western people understand some things".
"If there's no sin, there wouldn't be forgiveness and cells and prisons also," he added.He further stated that whatever happened to Buju is his personal life.
"It doesn't matter whether he's an ex-convict or not. That's his personal life and so far as he hasn't been sanctioned not to do what he's doing, it doesn't matter because we all sin", he continued.