TOLEC Ghana marks Mental Health Day in Tamale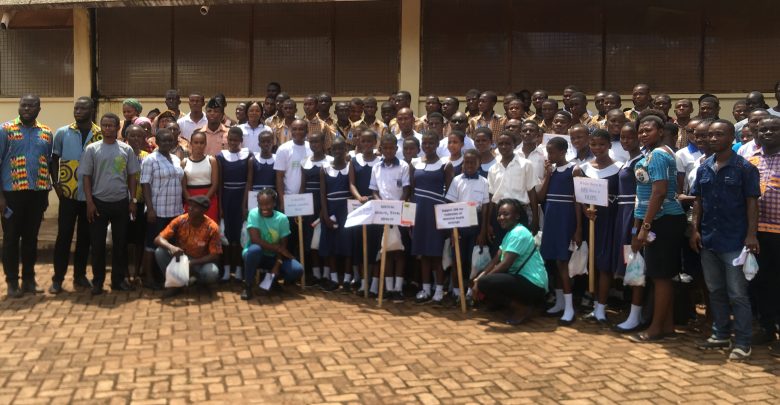 Total Live Enhancement Centre (TOLEC Ghana) has joined the rest of the world in commemorating this year's World Mental Health Day under the theme: "Working together to Prevent Suicide".
An event which was organized to crown the World Mental Health Day, was held at the Regional Library on Thursday 10th October 2019.
It was preceded by a float on the principal streets of Tamale by students from Senior and Junior High Schools in the region.
In an interview with Mr. Stephen Asante, A senior Mental Health Nurse at the Tamale Teaching Hospital (TTH) who also doubles as the Director of Mental Health Advocacy Foundation, he indicated that Ghana in general has less than thirty (30) professional psychiatrists leaving a big gap in mental health that still needs to be catered for.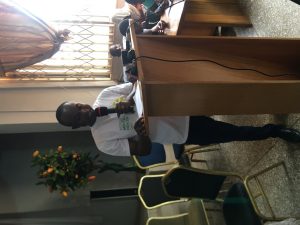 It was revealed that the Tamale Teaching Hospital which serves as a referral hospital to the Upper East, Upper West, North East and Savanna regions, lack a psychiatric unit and a professional psychiatrist though there are mental health officers all over the districts.
This organizers believe is one major reason why patient relative resort to prayer camps for mental health issues rather than hospitals.
Mr. Mumuni Fuseini the N/R Mental Health Coordinator, rates mental health education in the region at 60% irrespective of the gap recorded on mental health.
He is hopeful that after the recent passage of the LI on mental health, funds will be made available to handle mental health issues in the country.
Total Live Enhancement Centre (TOLEC Ghana) is an NGO centered on promoting and advocating for better mental health in the Northern Region of Ghana.
As an NGO, they educate, inform and link individuals battling psychological challenges to professionals rendering psychological services.
Source:Fiilafmonline/ShawanaYussif