Museveni promises a $1m-gift for Uganda Cranes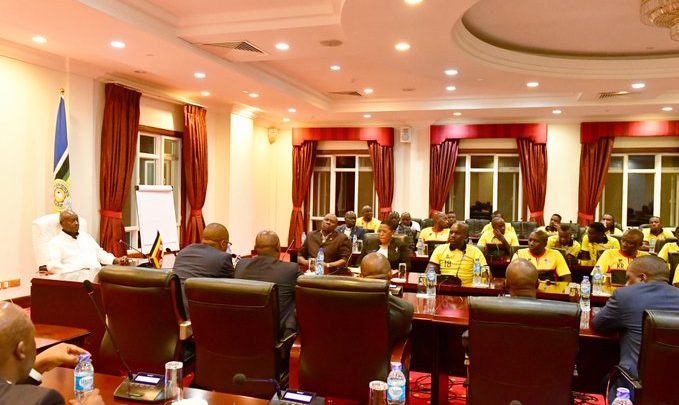 Uganda's President Yoweri Museveni has said he was pleased with the performance of the national football team, the Cranes, at the African Cup of Nations in Egypt.
They were impressive in their group matches but were knocked out by Senegal in the the round of 16.
Mr Museveni tweeted that he would give the team of players and officials a gift of $1m (£800,000) to share.
He added that the players would get much more of the money than the officials.
I'm very happy the @UgandaCranes went up to the last 16. I know we will perform better next time. I will organize 1m dollars with the government to distribute it among the players and officials. Of course, the officials will not get as much as the players.
Although we didn't win all our fixtures, we made a good effort and achieved some reasonable success. I don't know how Senegal got that goal. I see our players are all fit young people. All they need is more stamina. I thank the team once again.
Source: BBC