Illiteracy level of Assembly members a great cause of worry
The high illiteracy level of aspirants in Northern Ghana who go for the positions of
Assembly membership has over lived its usefulness, as it affects the implementation of decentralization in recent times.
This According to Mr. Baba Abdul Rahaman, Acting Coordinating Dir TaMA, in an interview with the media believes basic education among members of the assembly is paramount to the development of the nation.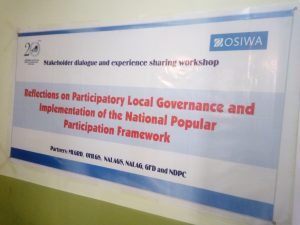 He indicated that discussions and submissions at the assembly level are mostly done in English which prevents these illiterate assembly members to drum home the needs of their people.
He made this know during a stakeholder Dialogue and Information Sharing Workshop on the Participatory Local Government and Implementation of the National Popular Participants Framework organized by the Center for Democratic Development (CDD)-Ghana in Tamale.
But other participants hold varied views. Madam Kawusada Abubakari, Gender and Governance Manager-Norsacc, believes that though education is relevant, looking at the percentage of the population who have access to basic education leaves much to be desired.
Madam Kawusada advised for an inclusive system where elected illiterate assemblymen will have reports submitted to them in languages they appreciate better.
In an interview with the Northern Regional Director of CDD-Ghana, Mr. Paul Osei-Kuffour noted the constitution guarantees every citizens the opportunity to stand for the position of the position of an assembly member.
Hence the need for the state to see the office as very relevant, and find resources to train people who have been elected in that positions.
Source:Fiilafmonline/Shawana Yussif