Gumbihini Youth Coalition for Development rally behind Tamale Mayor as suit halt road construction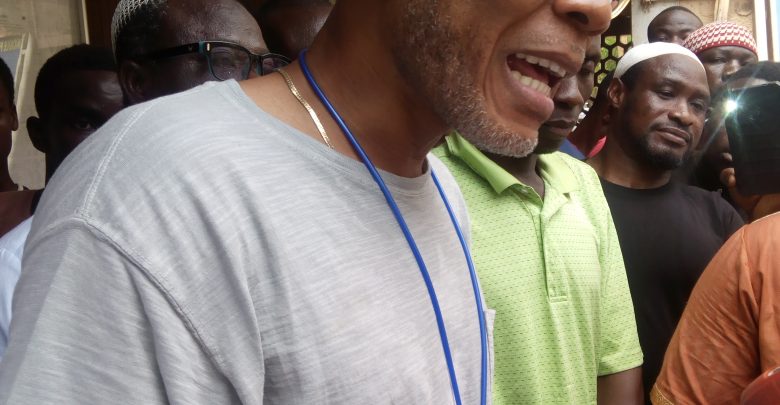 Some concerned youth in Gumbihini in Northern Region stormed the Tamale Metropolitan Assembly office earlier today to pledge their unwavering support for Tamale Mayor, Iddrisu Musah Superior, in the wake of a court injunction imposed on a road project being undertaken by the assembly.
In a petition, the group, Gumbihini Youth Coalition for Development, assured the mayor that they were solidly in support of the demolition exercise to enable the assembly construct the road.
A member of the group, Issah Hussein, revealed that the injunction on the project was sought by owners of some 4 houses who are challenging the assembly's right to demolish their houses.
According to him, 24 houses are marked for demolition, with all of them accepting this move except these 4 houses.
Meanwhile, Tamale Mayor, Iddrisu Musah Superior, revealed that the deplorable road was earmarked for construction upon request by the people of Gumbihini, during one of his visits to the place.
In an exclusive interview with Fiila News, he recounted the intense lobbying this intended project went through before it was finally ratified.
The mayor could not fathom why some of the residents would seek an injunction to halt the project, when almost all the people were for it.
With a court injunction now placed on the project, Musah Superior has frankly noted that the only way the project could come off is for the complainants to pull out the matter from court and a proper resolution approach adopted.
The Mayor attributed several floods that claimed lives of innocent citizens to the poor road network and drainage systems in the metropolis, and called for the situation to be averted.
Source: Fiilafmonline/ShawanaYussif