Detained Tema Port 'weapon truck' legit – Police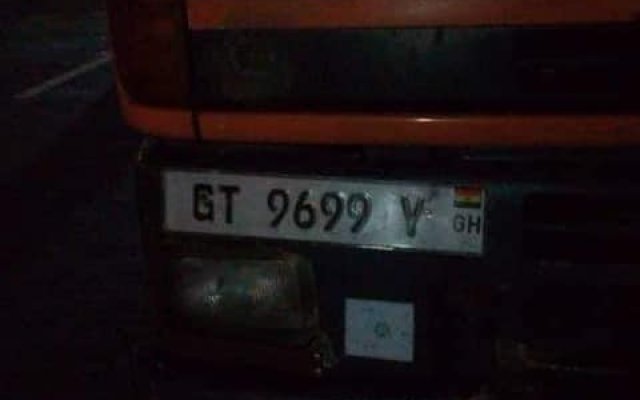 The Ghana Police Service has assured the general public that the DAF articulated truck which was detained at the Tema Port for containing weapons has been examined and found to contain imported pump action guns with documentation covered by the Ministry for the Interior and its relevant agencies.
Officials of the Customs unit at the Tema Port on Thursday, 9 May detained the container.
They undertook a physical re-examination of the consignment on Friday, 10 May 2019.
Customs officers, the Bureau of National Investigations (BNI) and port security officials provided protection for the container overnight while in detention.
They also debunked suggestions made in an audio that circulated on social media that unauthorised armed men provided security for the container to aid the importers to take it out of the port under the cover of darkness.
The consignment came with a declaration permit labelled as "hunting shotguns".
The consignment, which was in the name of Sadetex Limited as declarants, according to Graphic.com.gh, also had a Customs Classification Valuation Report (CCVR) covering a wide variety of firearms, which drew suspicions from the Command.
In a statement released on Friday, the Ghana Police Service explained that the detained truck, with registration number GT 9699 Y containing weapons has been examined by the security agencies and its contents found "to be imported pump action guns covered by regular documentation authorised by the Ministry for the Interior and relevant agencies, and they conform to the documents covering them".
It further continued that: "The pump action guns in the truck are authorised for private use by licensed persons", adding that: "They are not the type of weapons used by state security agencies".
The police said its investigations "further show that rightful port procedures were followed to clear the weapons and the importer is a licensed arms dealer authorised to import such weapons."
The police further assured the public the service is working together with sister security agencies and will continue to be vigilant to ensure that the country is secure. The service encouraged the public to "remain vigilant and report suspicious activities to the police for necessary action."
Source: classfmonline.com