Akufo-Addo launches National Plastic Management Policy Oct 1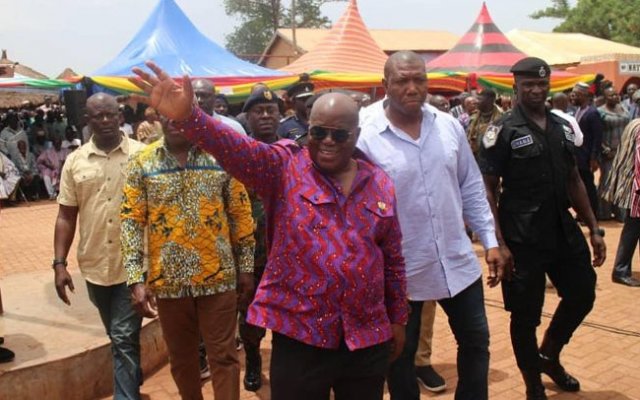 On October 1, 2019, President Nana Addo Dankwa Akufo-Addo will announce Ghana's agreed approach to the curtailment of plastic pollution in Ghana.
The Minister of Information, Mr Kojo Oppong Nkrumah who made this known Wednesday morning said the government was partnering with the Global Plastic Action Partnership (GPAP), a new initiative created by a coalition of influential public and private leaders to fast-track plastic pollution action around the world. to deal with plastic waste in Ghana.
The GPAP is hosted at the World Economic Forum.
Mr Oppong Nkrumah said President Akufo-Addo, and the Minister of Environment, Science, Technology, and Innovation, Professor Kwabena Frimpong-Boateng, will formally announce the launch of the initiative on October 1 in Accra.
He said the National Plastic Management Policy will leverage the comprehensive management of plastics to drive sustainable development, green job creation, and environmental protection.
He noted that as one of the fastest growing economies in the world and a leading political and economic force in Africa, Ghana has the potential to catalyse a new era of plastic action across the continent.
The Minister of Information explained that the Ghana National Plastic Action Partnership will launch in close coordination with the United Nations Development Programme (UNDP)'s 'Waste' Recovery Platform, which will promote sustainable waste recovery in Ghana through connecting stakeholders across the waste management chain.
This, he said will support the existing work being carried out by the government of Ghana, as well as successful initiatives being led by entrepreneurs and civil society actors at the local level, to accelerate the reduction of plastic waste and pollution in Ghana.
Source: graphic.com