Accra Psychiatric Hospital begs for rice to keep patients alive
The Accra psychiatric hospital is in the news again for the wrong reasons.
The hospital which was built in 1906 for a prison but now converted to psychiatric hospital begs for rice, drugs and other essentials to sustain its 400 inmates who depend on a paltry Ghc 110,000 monthly budgetary allocation.
But it is estimated to cost $ 8500 to treat one schizophrenia patient.  Speaking to a traumatized Joy FM's Super Morning Show host, Daniel Dadzie, following his familiarisation visit to the facility Tuesday, a publicist of the hospital said "You just experienced a day of the hospital situation.
I have worked there for 6 years." Emmanual Aboagye Appiah did not caution listeners when he opened up on the dehumanising situation both staff and clients endure using the Accra Psychiatric hospital. Mosquitoes chewing us," he started the narration which included how a pregnant nurse lost her baby and a doctor was mercilessly beaten because they were attacked by a patient who had a relapse.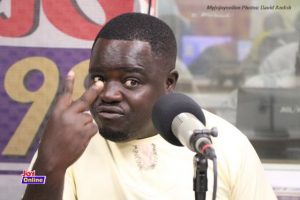 But they cannot fight back.  We are trained not to retaliate. These are our patients.
This is what we are trained to do, Mr. Appiah added.  The Accra Psychiatric hospital is not giving up.
Management has resorted to ingenious means to feed and help its client, including begging. Some health professionals posted to the facility abandoned it following its state of deterioration.
As a result, only two nurses go for night shift and even that they have nowhere to sleep.
As health professionals count on the Grace of God to help citizens of Ghana with mental illness,it is estimated that of the 21.6 million people living in Ghana, 650,000 are suffering from a severe mental disorder.
For moderate to mild mental disorder, a further 2.16million suffer, a World Health Organisation report in 2016 revealed.
The Ghana Health Service provides more grim data. It has revealed that about 41 percent of Ghanaians have some psychological disorder.
About four million Ghanaians, out of the estimated population of 28million are suffering from mild to severe mental illness, Mental Health Authority report in 2017 said.
Head of Communication at the Mental Health Authority had no solution to the existing challenge.
The poor state of mental health "in Ghana is an issue of neglect. Mental health in Ghana has been neglected by everyone.
It is deplorable, it distasteful but that is that what it is," Kweku Brobbey said in exhilaration.  Explaining the peculiar nature of the crises he added that "mental health is not like ordinary physical condition where you have a treatment plan. Mental health goes beyond this."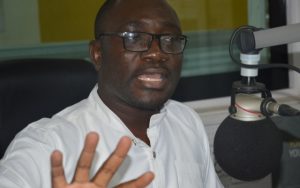 According to the Head of Communication, that explains "why we need a dedicated budget,"  because "facilities are overstretched."
Source:Fiilafmonline/Joy