Workshop on roadmap for RTI implementation opens in Accra
A workshop on the roadmap for the implementation of the Right to Information (RTI) act has opened in Accra.
The workshop is being organized by the Ministry of Information, the implementing agency of the RTI.
President Akufo–Addo on 22nd May, 2019 gave assent to the Right to Information (RTI) Act passed by Parliament in March, this year.
The RTI law seeks to give effect to Article 21 (1) (f) of the 1992 Constitution of the Republic of Ghana which states that "All persons shall have the right to information subject to such qualifications and laws as are necessary for a democratic society."
It also seeks to operationalise the constitutional right to information by the public, and some private institutions, subject to exemptions that are necessary and consistent to safeguarding the public interest in a democratic state.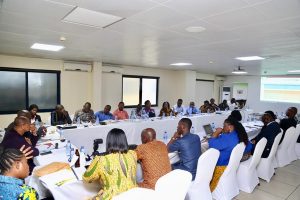 Participants attending the workshop on roadmap for implementation have been drawn from civil society groups and state agencies including UNESCO, RTI Coalition, Media Coalition on RTI and members from the constitutional, legal and parliamentary affairs committee of parliament.
Addressing the opening ceremony, Minister for Information Kojo Oppong Nkrumah said the workshop was part of measures to get stakeholders aligned and acquainted with the processes before full implementation of the RTI in January 2020.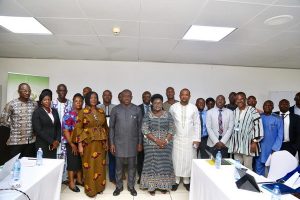 "The RTI is a product of collaboration. It is therefore important to bring stakeholders back on the table for the roadmap for implementation", he said.
Mr. Nkrumah said the workshop will also afford participants the opportunity to make suggestions and inputs on the draft roadmap for a smooth implementation.
Source:Fiilafmonline/Graphic