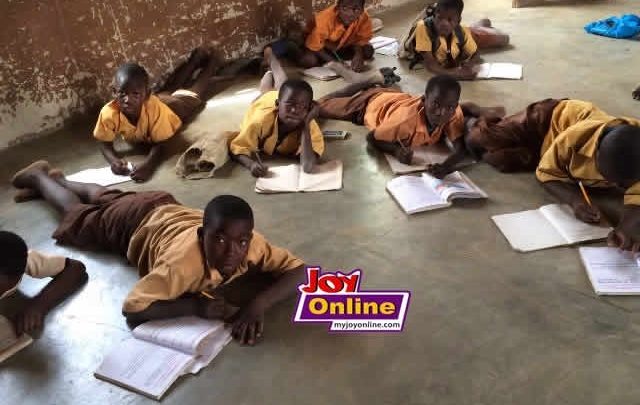 NGO, Humu Foundation, has come to the rescue of pupils of Bosuayiri Primary School in Wa, Upper West Region.
The school was established in September 2014 and has about 107 pupils.
Before the donation, the Primary 1 & 2 and Kindergarten 1 & 2 pupils, numbering 80, were crammed into one classroom without desks or teachers' furniture.
The pupils were also exposed to dangerous weather conditions and unhygienic environment as they sit on a dusty, filth-ridden floor to learn.
Some teachers also used to sit on broken tables or chairs, while others sit on kitchen stools to teach.
However, all these will be a thing of the past as Founder of Humu Foundation, Hajia Humu Awudu, has donated 50 dual desks to the school valued at GHS5,000.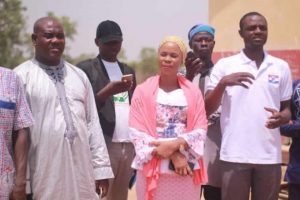 According to her, she learned about the plight of the pupils through a story on Myjoyonline.com.
The story detailed unconducive and inhumane conditions that the pupils were studying under.
She said she was deeply touched and worried when she read the story knowing the health implications to the pupils.
Hajia Humu stated that her vision for the Foundation is to create a society that gives every individual the chance to live a dignified life.
Headteacher of Bosuoyiri Primary School, Kijemore Charles, received the dual desks on behalf of the school and expressed gratitude to the Foundation.
He said the donation will not only boost academic activities in the school but prevent the pupils from health problems as a result of their learning environment
Kperisi MA Primary School in the Wa municipality in the past had faced similar challenges forcing Vice President Mahamudu Bawumia, then the New Patriotic Party (NPP) 2016 running mate, to donate dual desks to the school.
Known for philanthropic work in the Wa Central constituency and the Upper West Region at large, Hajia Humu also donated 70 bags of cement each to the Wa Central mosque and ASWAJ Primary school.
The Wa Municipality was not left out in the donation exercise of Humu Foundation as the Founder presented five high-powered streetlights valued at 10,000 to mechanics at the town.
Hajia Humu who is eyeing the Wa Central Constituency Parliamentary seat held by the National Democratic Congress (NDC)'s Dr Abdul Rashid Hassan Pelpuo, has already declared her intention of contesting the NPP Constituency Primaries when nominations are open.
Source:Fiilafmonline/Joy