Victor Smith 'roasted' for engaging Okyenhene on Zu's gaffe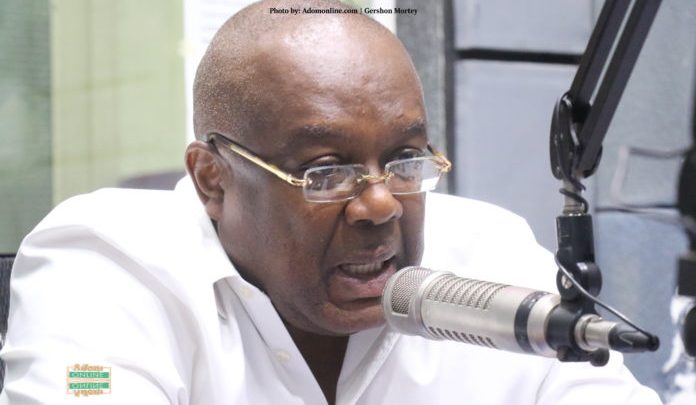 Former Ghana Ambassador to the United Kingdom, Victor Smith has been taken to the cleaners for attempting to intervene in the Kwame Zu, Okyenhene saga.
Some peeved members of the National Democratic Congress (NDC) have said Mr Smith violated the party's position not to dabble in the matter.
Mr Smith, together with two former Ministers who are part of the Okyeman caucus in the NDC, appealed to the stool to reconsider the position taken on the party following unsavory comments made by the Ashanti Regional Secretary of the NDC, Kwame Zu.
In a formal letter, they appealed for audience with Okyenhene to settle the matter amicably.
But, this timely intervention has rather incurred the wrath of some NDC members who think it was a good opportunity to get their pound of flesh.
They subjected Ambassador Smith to vitriolic attacks for intervening in an issue which does not concern him.
In a riposte, Ambassador Smith expressed shock at the conduct of the people whom he described as latter-day saints in the NDC.
"I'm not reckless so I won't do anything without consulting leadership but those insulting don't know what they are about," he said on Adom FM's morning show, Dwaso Nsem programme, Thursday.
He said, the Eastern Regional chairman of the NDC, John Amankrah, popularly known as Jowak, in consultation with the national executives, gave the caucus approval to engage with the Akyem Abuakwa Traditional Authority.
"We from Okyeman will not allow anyone to disrespect our chief; it is so unlike NDC," he fumed. Ambassador Smith vowed to resist any attempt by some elements in the NDC to denigrate the Okyenhene.
Source: Adomonline.com